What Makes a Great Customer Experience? Fusion Connect Team Members Weigh In.
Posted on October 13, 2021 by Fusion Connect
At Fusion Connect, customer experience is at the heart of everything we do. As the global community continues to celebrate the importance of customer service, we asked our team -- who serve our customers day in and day out — to share what great customer experience means for them. And the responses did not disappoint.
Customer experience (CX) is a top business priority. In today's hyperconnected customer economy, the experience must be exceptional, seamless, frictionless.
From providing empathy and reading between the lines to impacting customer loyalty and following through, our team strives to excel at every point in the customer journey.
When I think about what great customer service is, I always think about how I would want to be treated as a customer. I think of companies that I always go back to even if they are not "perfect" in every way but give a level of service that is undeniably great. You know you are getting great customer service when you are made to feel valued and that person on the other side shows that they care. Customer Service is not always going to be solving the problem or need immediately for example but doing what you can to ensure the customer trusts and has faith it will be. How to do that? Communication, follow-up, follow through. Do what we say we will do and do it with a smile! There is the old saying the customer can hear our smile.
–T. C.
Great customer service begins with empathy about the problem, caring about the resolution, and following through on your commitments to resolve the issue. This is how I work towards developing a rapport of trust and credibility, which I believe are essential to developing a positive and long-lasting partnership with our customers.
–A. R.
Great customer service means being a great listener to make sure you understand what the customer's needs are. It means being empathetic to let the customer know you understand their concerns. It means being professional, patient, and pleasant to ensure the customer knows you are there to help with a solution and not add to the problem. Lastly, it means going above and beyond to make sure the customer is not just satisfied but happy!
–J.T.
Great customer service to me means not making my customers wait for a response or acknowledgement. Even if it means sending a quick "Hello, I'm on top of your issues and I will get back to you with my findings as soon as possible." Resolving or unblocking issues should be next or giving an update on when the issue will resolve is next. And finally, delivering and following up with, "this is now resolved" would be the final step.
–E.H.
To me good customer service means not having to ask twice, always following through, and active listening. Those three items go such a long way and really mean something to the customer and/or partner. Put all those things together and it motivates people to be creative and think outside the box to solve problems!
–A.D.
To deliver excellent customer service means going the extra mile by not only fixing the customer's problem but following up afterwards to ensure the issue is fixed for good. Connecting with the customer and proving to them that you are their Trusted Advisor reminds the customer they made the right choice to be with Fusion Connect.
–T. J.
Great customer service means following best practices like valuing customers' time, having a pleasant attitude, and providing meticulous guidance, but that you also take things a step further to exceed — rather than just meet — expectations.
–K.W.
Excellent customer service is in the follow-up. If I tell a customer I am going to call them back, I absolutely call them back. If there is still a problem, I keep working until I find a solution. The conversation doesn't end until there has been a resolution to their issue, no matter how big or small to us, they are all big to the customer.
–S. H.
Excellent customer service to me is listening "between the lines" to the customer to ensure you hear their needs, even when they can't articulate them themselves. We want to be clear with our customers' requests, so they get what they want, exactly how they want, the first time. No one wants to call back two or three times for the same issue. When we listen closely to our customers, we can provide streamlined customer service which, when married with a helpful and positive demeanor, guarantees that our customers are happy and keeps them here as our customers!
–T. L.
The customer service experience is striving to be a "Champion" for each client. Listening, collaborating, and delivering results to make doing business easy with Fusion Connect for our clients!
–M. S.
Hear Rod Brownridge, VP of Technical Support on great Customer Service.
Video Description: Rod Brownridge, VP of Technical Support for Fusion Connect, describes what great Customer Service means to him.
Transcript:
Hello, Fusion Family! I was recently asked, "What does excellent customer service mean to me?" Since we at Fusion Connect are experts in the art and science of customer experience this is an easy answer: going above and beyond to exceed the expectations of the customer.
When we are not at work, and living life with our friends and family, we are all customers and an excellent customer service experience may differ depending on the services you're receiving. But, we all know when we are receiving excellent customer service. When I'm the customer, to deliver excellent customer service it means doing everything possible - within your power - to make me happy or satisfied as a customer. I have to believe that you are competent at the customer service that you are providing. Or, if you are new in your role, that you are doing your best and that you are happy to be assisting me. If you hate your job, and let me know it, it's hard for the experience to be exceptional. It also means you have to have the support of those around you to make it possible for you to satisfy my request or help me with my issue.
So, what does this mean for us, here at Fusion Connect?
First, we have to have the tools to make it possible for us to give excellent customer service. Good news! We have those. And, with the new contact center deployment and the constant improvements to our backlog of systems like FSX and a refinement of our portals, we are constantly getting better. Warning: we are never going to be satisfied with our tools. No matter how good the tools are, we're going to need to keep improving (i.e. the iPhone was great, but we're currently on the iPhone 13 because you can always do better).
Second, we have to have great process. Processes that work for the customers and for the employees. This again needs to be re-evaluated constantly by all of us to make improvements. As an example: As we launch the new CCaaS, we have to ask ourselves: based on the new powers at our disposal with the contact centers, what processes can we improve?
Third, and most important, the Fusion Family. The people. We are experts in customer service and this week is about celebrating you, the ones who make it possible to deliver an excellent customer experience. The people that take a call with a smile. Cause even if they can't see your smile, they can feel it.
So, I'll end simply by saying: thank you, and have a great week.
Microsoft Teams
Calling Services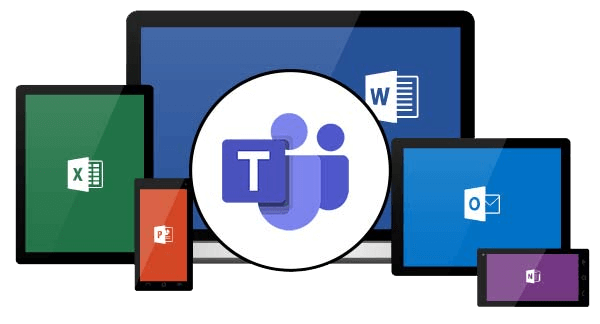 Make calls to mobile devices and landlines through Microsoft Teams with Operator Connect.

Expert insights, exclusive content, and the latest updates on Microsoft products and services - direct to your inbox. Subscribe to Tech ROUNDUP!
Is Your Internet Speed Performing As Promised?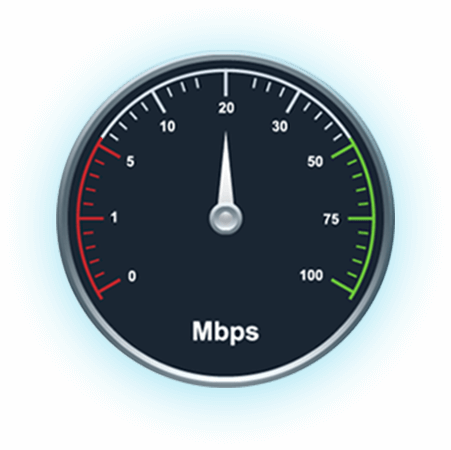 Measure your internet speed and get insight on jitter and latency.