Frictionless CX: 3 Reasons to Invest
Posted on September 27, 2021 by Eric Feldman
Frictionless customer experience. We hear a lot about CX these days, no matter what industry you're leading or who your customer is. "Friction" in the customer experience is really anything that hampers the customer journey. Think long wait times, delayed delivery, unexpected cost increases, and a failure to fully resolve a customer's issue. The causes of these issues can be understandable. Maybe there's a disconnect between channels. For instance, a customer becomes frustrated because the online store offers an item that he/she then sees is on the shelf when he/she goes to the physical store.
Or perhaps regulations seem to drag a process down. Say a patient is attempting to sign up for a telemedicine appointment, but has to print out a required form, sign it, and then scan it back into the system before they can be admitted. That's not a smooth journey. Sometimes, though, it's the little things, like getting an answer to a "quick question." Not only does the client want a prompt answer, but he wants it in the format that is easiest for him—a text, a voice call, or an email.
Of course, most companies want to make customers happy and satisfied, but what happens when you don't fully commit to reducing these points of friction?
Let's take a look at the consequences of friction and how to ensure a more frictionless CX.
Results of Friction
The implications of not investing in CX are wide-reaching.
You might lose customers. In a survey, PWC found that one in three respondents (32%) said they will walk away from a brand they love after just one bad experience. Sometimes, there isn't a second chance!
You might lose revenue—and employees. A survey by Forrester and Adobe found that experience-driven businesses see over 1.5x higher YoY growth than other companies in customer retention, repeat purchase rates, and customer lifetime value. In addition, employees at companies that provide superior CX rate their personal satisfaction 1.5x higher than those at companies with no focus on CX. As this report from Talkdesk shows, investing in customer service agents also leads to higher employee engagement, reduces turnover, and enhances profitable customer experiences.
You might get left behind. Leading companies are investing in CX more than ever before, with some companies now assigning a Customer Experience Officer (CXO). Forrester points to a "CX Elite" – a group of top performing brands, including Chewy, Etsy, Lincoln, Navy Federal Credit Union, and Trader Joe's, that outperformed all other brands in effectiveness and ease. These brands know the key needs of their customers and offer sensitive, satisfying experiences. They also developed a loyal following that's willing to forgive occasional mistakes and even spend more with them over time.
There are some good reasons for prioritizing and investing more in CX.
Service is the Heart of CX
If you think of CX as encompassing all interactions a customer has with an organization, it's easy to see that a cornerstone of strong customer experience is customer service. Which brings us to the contact center, a common source of friction in many organizations.
Transforming the contact or call center from a separate unit to a fundamental part of the organization is key to delivering an excellent customer experience. Contact Center as a Service (CCaaS) solutions can offer businesses a means to connect and communicate with customers more effectively, particularly when combined with a company's Unified Communications infrastructure.
How Fusion Connect Enables CX
To meet the dynamically changing needs of businesses, Fusion Connect now offers an enhanced CCaaS solution so businesses can engage more fully with customers through omnichannel engagement and AI-powered self-service tools. With Fusion Connect's CCaaS offering, you can connect with customers on their channel of choice (phone, SMS, web, mobile) and route them seamlessly to the most suitable agent. Service tools that use AI are especially appropriate to enabling frictionless customer journeys because you can sort the most complex customer issues to live agents and offer helpful alternatives via AI, bots and a self-service knowledge base.
In addition, our CCaaS solution offers real-time visibility into valuable data through deep integrations with Salesforce and other CRM platforms. This means that agents can be aware of a customer's previous touchpoints and interactions and be able to serve them better.
Let's start the conversation.
Modernize your Contact Center and deliver superior customer experiences to every one of your customers or clients. Find out what Fusion Connect Contact Center as a Service solution can do for you.
Microsoft Teams
Calling Services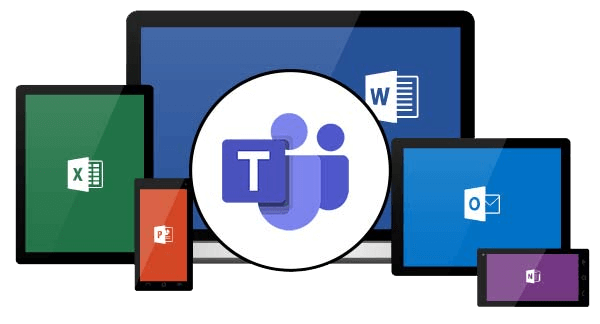 Make calls to mobile devices and landlines through Microsoft Teams with Operator Connect.

Expert insights, exclusive content, and the latest updates on Microsoft products and services - direct to your inbox. Subscribe to Tech ROUNDUP!
Is Your Internet Speed Performing As Promised?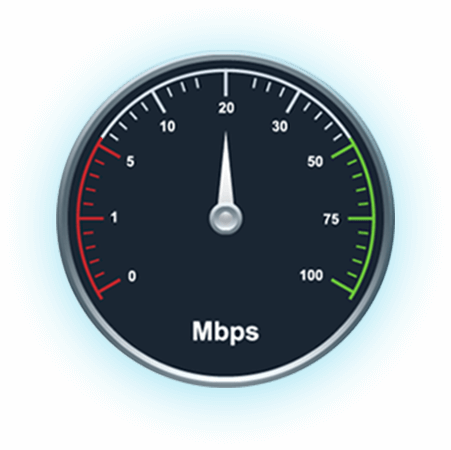 Measure your internet speed and get insight on jitter and latency.