FusionWorks with Webex Feature Dive: Advanced Messaging and Whiteboarding
Posted on June 14, 2021 by Fusion Connect
Enabling the hybrid workforce means providing employees with the best collaboration software that empowers them to meet anytime, anywhere, and over their preferred communications channels. Providing a variety of communication tools allows employees to find features that fit naturally into their workflows.
Over the past year, we have seen a meteoric rise in demand for enhanced collaboration features as more and more companies shift to a more flexible working environment. Platforms such as FusionWorks with Webex provide everything they need in one secure offering, including video conferencing, messaging and file-sharing from any device, calling capabilities from the cloud, and easy meeting controls, including web browser support.
This article will dive into the top advanced messaging features of FusionWorks with Webex and how they stand out against the competition.
AI-Powered Emojis Bring Your Conversations to Life
Sometimes words cannot fully express emotions, but that's where emojis come in. One of the unique features of Fusionworks with Webex is an AI-powered emoji powered by live gestures. Meeting participants can share a thumbs up emoji by showing a thumbs up or a clap emoji by clapping. Need to raise your hand? The app will recognize that, too. All emojis are tabulated in the Webex chat function so hosts can see reactions.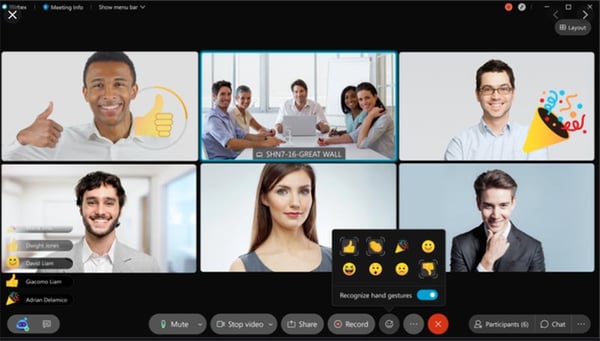 Example of AI-powered emojis livening-up an video call.
Create and Share a Whiteboard During a Meeting
For the visual storytellers on the team, using whiteboards conveys the message they are trying to get across. Sharing and editing live lets everyone in the meeting see and work on updates to the whiteboard together in real-time. Great ideas happen when we work together and whiteboards on Webex Teams provide the perfect platform to bring a visual aspect to brainstorming activities.
Start a whiteboard in a 1:1 chat or group space while on a call or offline. As you work, the whiteboard automatically saves in your space and can be accessed later to pick up where you left off. Each person in the group can contribute to the whiteboard simultaneously, creating an authentic, interactive experience – as though you were all in the same room.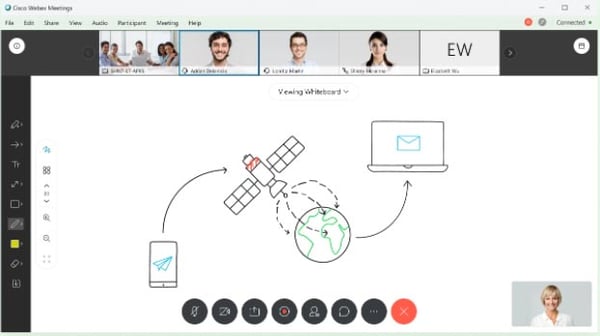 Example of interactive whiteboarding during a video call.
Securely Collaborate on Files
Meetings are more productive when you can collaborate on files as a team. Send large files in a secure space that's neatly organized, searchable, and saved right next to all your chats. This allows you to share documents stored within SharePoint or OneDrive directly to a 1:1 conversation or group space. All edits are automatically saved, giving you peace of mind while preventing the risk of data loss.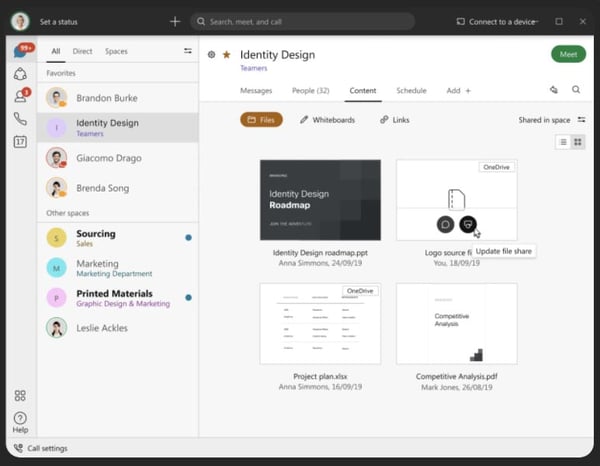 Example of file collaboration.
Need Help with Your Remote Workforce Setup?
Fusion Connect manages, orchestrates, and secures the critical technology infrastructure that enables the connected enterprise. Contact us for more information at .
Microsoft Teams
Calling Services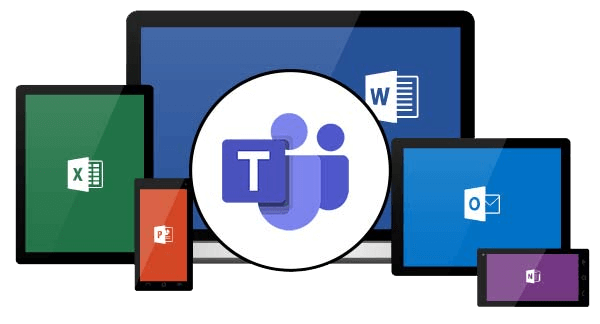 Make calls to mobile devices and landlines through Microsoft Teams with Operator Connect.

Expert insights, exclusive content, and the latest updates on Microsoft products and services - direct to your inbox. Subscribe to Tech ROUNDUP!
Is Your Internet Speed Performing As Promised?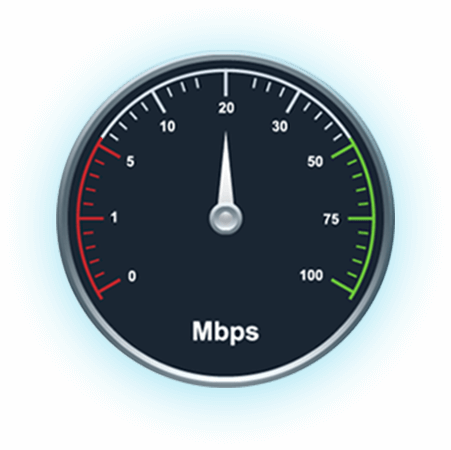 Measure your internet speed and get insight on jitter and latency.