Hosted VoIP Competitive Comparison
Posted on November 10, 2014 by Paul Marra
Hosted VoIP offers businesses benefits over legacy phone services such as cost savings, enhanced mobility and productivity features, scalability, and ease of management. Business VoIP systems were developed with today's geographically-distributed, highly-mobile workforce in mind; however, all Hosted Voice solutions are not created equal.
Let's compare our Hosted Voice with solutions offered by other internet phone service providers.
Service Availability
Fusion Connect's Hosted Voice platform delivers 99.999% (five 9's) availability. Fusion Connect maintains published service level agreements (SLAs) and offers remedies for service interruption.
Most VoIP providers only offer "best effort" service availability. This means they do not guarantee the availability of their voice service. Imagine the impact to your business of an outage lasting a week, a day, or even an hour, and you can see the importance of a service guarantee. In case of service interruption, most competitors only allow for invoice credit on a case-by-case basis at the sole discretion of the provider. So with other providers, not only do you potentially lose business and customers while your phones are down, you may not get reimbursed for the service outage.
Product Portfolio
Fusion Connect offers a range of communications and cloud services for businesses of all sizes, including Hosted Voice with Unified Communications, PRI, and SIP Trunking, Business Internet Access, Private Networking, Data Backup, Email, Managed Network Security, Managed WiFi, and more. Fusion Connect is a complete, nationwide communications provider, which means customers can work with a single provider across all of their locations, and enjoy one point of contact for support.
Many VoIP providers offer only Hosted VoIP, and typically with limited or no Unified Communications capabilities. The limited product portfolio forces you to contract with different providers for other business services such as Internet Access or Data Backup.
Purchase Terms
With Fusion Connect, customers get access to the best advertised pricing, and 24/7/365 support whether they buy one seat or a thousand. Fusion Connect does not require customers to pay in full for the first year up front. Instead, customers can pay monthly.
Some VoIP providers require that customers contract for a minimum number of required seats and/or pay for 12 months of service up front to secure the lowest advertised price. In addition, some vendors place minimum seat requirements on whether customers can receive around-the clock support and risk-free satisfaction guarantees.
Feature Functionality
With over 50 calling and mobility features, Hosted Voice is a complete solution that helps companies increase efficiency and work smarter than ever before. With Fusion Connect, a full set of features comes standard, including Visual Voicemail, which is the combination of two features: Voicemail as Email and Voicemail Transcription. Voicemail as Email allows users to receive their voicemails (and faxes) via email, attached as an audio (or pdf) file. With Voicemail Transcription, users receive their virtual voicemails transcribed as text via email. This additional feature allows users to check their messages instantaneously, when it might not be feasible to listen to an audio file. Fusion Connect also allows hosted PBX customers to add any optional features, such as Call Recording, to any package a la carte.
While most internet phone service providers offer a set of standard features, providers vary in the amount of features they offer, and how they offer them. For example, most providers that say they offer "Visual Voicemail" are really only offering the Voicemail as Email feature (audio file attachment in email) and do not support Voicemail Transcription. Similarly, VoIP providers that offer Call Recording may have stricter file storage limits than others, and will vary in the length of time they archive recordings as well as how they license Call Recording seats. For example, Fusion Connect offers flexible licensing that lets voice administrators transfer the Call Recording feature to any seat or line at any time, while others offer more rigid licensing terms. To add on a feature like Call Recording, some providers require that customers upgrade to a more expensive VoIP package.
Customer Service
Fusion Connect makes ordering, implementation, and service management easy. Customers enjoy a dedicated project manager throughout their implementation and can contact support over the phone, or via chat, via email, or via our self-service customer portal. Customers can also order new seats and phones with just a few clicks using our intuitive customer portal. Fusion Connect customer service is available 24/7/365 to support and serve all of our customers.
Some providers have customer portals with limited capabilities, allowing customers only to manage administrator/user configuration and pay their bill, for example. In addition, customer support hours vary across providers. Hours are typically limited or only subscribers to high-end plans with a minimum number of seats have access to premium support.
Installation
Fusion Connect offers a fully-managed Professional installation option with an onsite technician and a Voice Project Manager to oversee the cloud phone system implementation start to finish. For customers that need to expand into new locations quickly or simply prefer to do their own Hosted Voice installations, Fusion Connect also offers a Self-Installation option backed by an industry-first 7-Day Install Service Level Agreement (SLA). With the Self-Install service, Fusion Connect configures and designs the business VoIP service, provides installation support, and delivers custom user training, all within seven days.
Other providers offer self-installation options; however, they do not guarantee the install interval with an Install SLA backed by real service credits. In addition, Self-Install services rarely include free training or a dedicated account manager to oversee your installation.
Bottom Line
Compared to its competitors, Fusion Connect offers superior service, a more robust set of features, a true self-service portal, trouble-free installation, and 24/7/365 customer care. Contact us today with questions or to help you with your business communication needs.
Related Blog Topics:
Voice
Microsoft Teams
Calling Services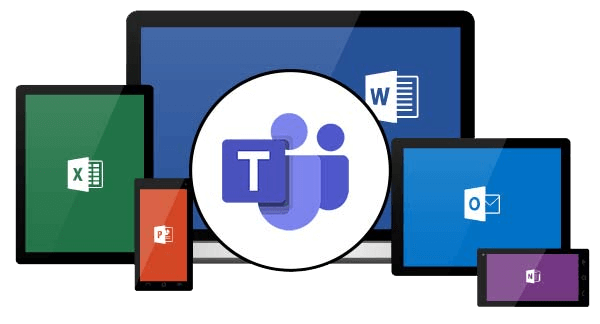 Make calls to mobile devices and landlines through Microsoft Teams with Operator Connect.

Expert insights, exclusive content, and the latest updates on Microsoft products and services - direct to your inbox. Subscribe to Tech ROUNDUP!
Is Your Internet Speed Performing As Promised?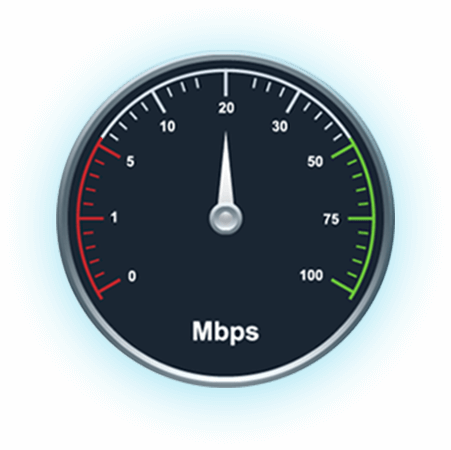 Measure your internet speed and get insight on jitter and latency.