Posted on April 11, 2022 by Fusion Connect
Data breaches and cyber attacks come in all shapes and sizes, but none of them should be described as "minor." All of them can disrupt your organization.
The world saw a 105% increase in ransomware attacks last year, according to the 2022 Cyber Threat Report, as attacks against governments and healthcare organizations escalated. It's not just ransomware, either. The overall number of cyber attacks per week on corporate networks shot up 50% in 2021.
These numbers are only expected to increase in 2022, especially considering recent global wars that have many concerned about increased cyber threats.
How can your business prepare for what seems like the inevitable?
On April 20, Ken Morford, VP of Security at Fusion Connect, and Adam Gordon, Edutainer at ACI Learning, will address the current cyber security landscape and offer actionable strategies to foresee, prepare, prevent, and respond to the inevitable cyberattack.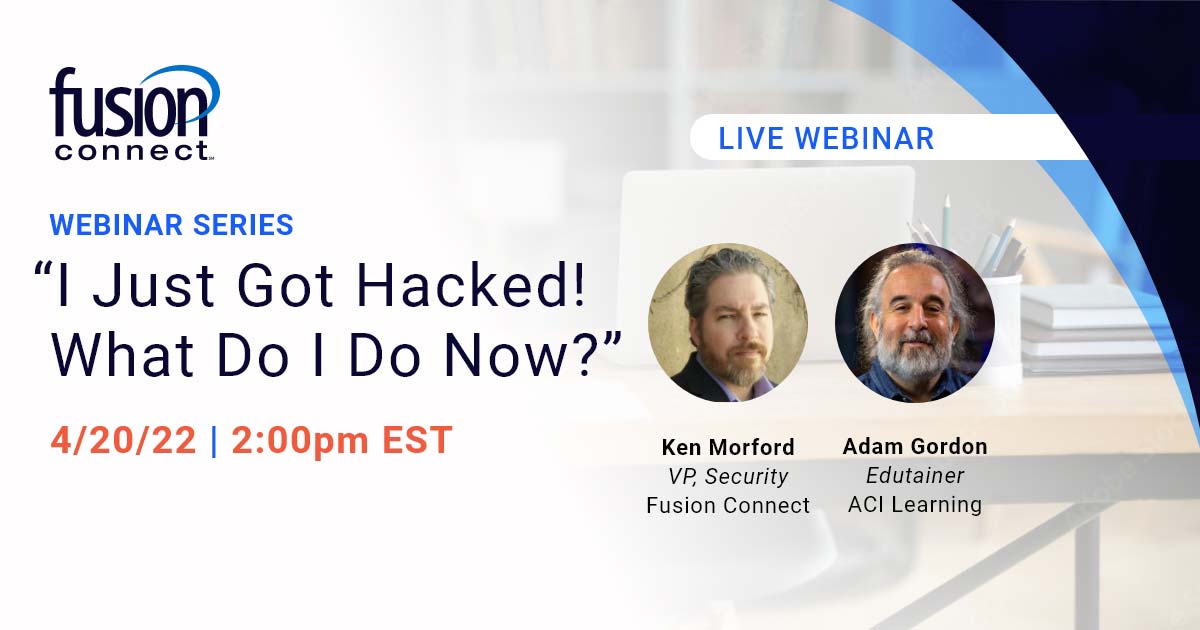 Morford and Gordon Will Discuss:
2022 security challenges for organizations large and small and how to mitigate threats
Do's and don'ts when your organization is hacked
Proactive steps your company can take now to prevent potential security incidents in the future