Into the Cloud
What to Look for in an Outsourcing Cloud Provider
Posted on October 22, 2012 by Fusion Connect
What to Look for in an Outsourcing Cloud Provider
In a recent blog post, we weighed in on the growing demand for off-premises, virtualized Infrastructure as a Service (or IaaS) among organizations today. We explained how this cloud-based approach is saving companies considerably with respect to Total Cost of Ownership (TCO) of IT – from hardware to software to power consumption to employee oversight.
It's a concept that's quickly catching on: One-third of businesses will increase IT outsourcing investments within the next 12 to 18 months, according to industry research. Three-fourths plan to outsource application services, and 22 percent intend to expand the outsourcing of datacenter operations within that time frame. Johna Till Johnson, president of Nemertes Research, has concluded that network providers are presenting a compelling case for the cloud option. "IT professionals…should be certain to assess the offerings of telecom providers, which can offer specific advantages based on owning and delivering end-to-end network services," Johnson wrote in the paper, titled "Cloud Cover: Why Network Providers Offer a Compelling Path to the Cloud."
So, once you've made the decision to head in this direction, what do you look for in a cloud solution? At Fusion, we're expanding our own offerings to deliver Fusion's behind-the-firewall Infrastructure as a Service (IaaS) solution, powered by VMware's vCloud platform. In our experience, we've found that the following qualities are "must haves" for our customers:
"Lockdown" security policies and practices. If you're entrusting all of this infrastructure to an outside party, you should get a first-hand look at the security measures in place. What kind of employee background checks are conducted? What are the password policies? How often do passwords change? Is the system capable of getting "locked down" to the point where no one has access but the owner and the highest level of managers? Is the outsourcing company audited every year for compliance? Visit where your services will be managed and make sure the building is equipped with video surveillance, biometric access and round-the-clock monitoring, etc.
Quality Vendor Infrastructure. Because a provider's network is responsible for service delivery, it is critical to choose a cloud provider that owns and operates an expansive network, offers flexible broadband access options and prioritizes network traffic and optimizes performance.
The quality of the network, server and storage infrastructure must be leading edge, from industry leading firms, like Dell and EMC. You should inquire about whether the network technology uses MPLS with Class of Service (CoS), to ensure that your real-time data traffic gets first priority in the transmission process. And how versatile are the cloud packages? Fusion's IaaS Cloud Hosting offering leverages our national Secure to the CoreTM MPLS network to allow for many options, including Enterprise Cloud, in which customers can offload their IT infrastructure and leverage dedicated resource pools that scale up and down based upon needs. In addition, we offer Private Cloud and Hybrid Cloud solutions. But it's not enough to deliver great tech; the provider's knowledge assets have to be strong. With servers and other infrastructure components, the learning curve is steep, and it only gets more complex by the day.
A single point of accountability. If you're outsourcing both network and server functions, stick to one vendor. For starters, it means that the server guys can't shirk off the blame to the network guys when something goes wrong, and vice versa. There's only one guy in charge, so you won't get the "pass around" treatment when you're trying to find out exactly what happened. Also, with a single vendor, you won't have to buy an abundance of circuits to connect the network to the data center.
A true partner. As Nemertes notes in its report, cloud service procurement is so strategic and far-reaching, that a provider must act more like a trusted advisor rather than a commodity supplier. This means getting highly involved with details such as plan design and architecture. Before committing to a partner, get a good sense of the company's financial stability, ability to operate in multiple locations, billing flexibility, service-level agreements and customer support, Nemertes advises.
If this sounds like a great deal to consider, that's because it is. The partner you choose will make a tremendous impact on the future growth and success of your business. At Fusion Connect, we can sit down with you to get to a clear understanding about which of our outsourced cloud options will work the best for you.
Question of the Week: What cloud-partner qualities would make the biggest difference for your business?
Microsoft Teams
Calling Services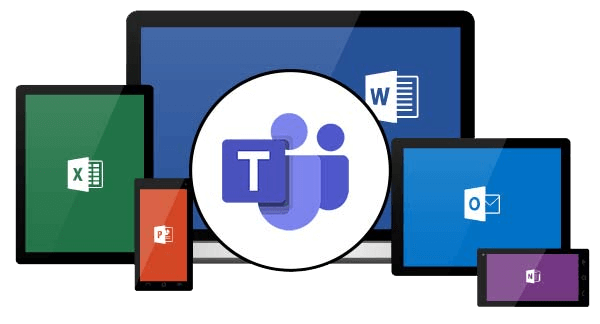 Make calls to mobile devices and landlines through Microsoft Teams with Operator Connect.

Expert insights, exclusive content, and the latest updates on Microsoft products and services - direct to your inbox. Subscribe to Tech ROUNDUP!
Is Your Internet Speed Performing As Promised?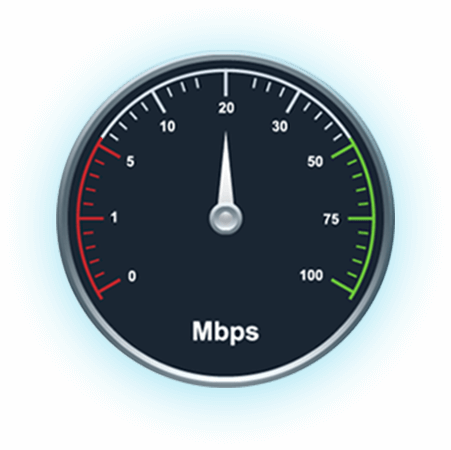 Measure your internet speed and get insight on jitter and latency.