The Virtual Office: How to Keep Your Team Together Even When You're Apart
Posted on February 23, 2021 by Fusion Connect
In an increasingly global world where remote teams are becoming the norm, the virtual office is a game-changing business trend. You'll see many benefits — from cutting overhead costs of your brick-and-mortar location to widening your employee pool to include talent from across the globe. A virtual office can help keep your company thriving and your team productive and safe.
However, a virtual office presents its own challenges. The lack of in-person interaction can undermine your company culture and leave remote employees feeling disconnected and unmotivated over the long term. You'll need a thoughtful strategy in place to reinforce your company's core values. If you don't ensure that these values remain a strong motivational force for your team, you risk encountering serious problems with morale down the road.
With a few best practices, you can foster and maintain a company culture that cultivates a productive and inclusive environment, boosts employee engagement, increases job satisfaction, and reduces turnover — no matter how scattered your team may be.
What is a Virtual Office?
Before we tackle the problem of how to ensure your company culture remains intact when team members aren't together, let's answer the question, "What's a virtual office?"
A virtual office serves several purposes:
It allows a company or team to work remotely by providing many business functions online
It provides the ability to hire talent across geographic regions
It provides many of the same benefits of a physical office but without the expenses of the space, desks, and other costs
In short, a virtual office offers many of the benefits of a physical office without the high costs and hiring limitations.
What are Virtual Office Services and Virtual Office Spaces?
Virtual Offices and the use of virtual office space began in the 1990s. But the sought-after services and amenities that use to define a virtual office have changed.
Yesterday's Virtual Office Offered:
Today's Virtual Office Offers:
Short-term Office Rental
Short-term office space for temporary, or occasional use that included conference rooms, private offices, and hot desks.
Short-term rental office space is no longer needed. Your office space is with you wherever you have an internet connection
Business Postal Address
A recognized and prestigious physical address that a business could use to receive mail, open a bank account, apply for credit, and use for marketing purposes.
Mail receipt and forwarding have been replaced with a paperless environment. Sign documents electronically, receive and pay bills virtually, and replace snail-mail with email, as the need for hard copies has dwindled.
Mail Receipt and Forwarding
Business mail was received and stored until pickup, forwarded to another address, or scanned and emailed on the same day it was received.
Email has moved beyond inbox/outbox. Share links to large files stored in the Cloud, schedule meetings on demand, and more.
Telecommunications
Many virtual offices had a toll-free phone number with a local business number that matched the virtual office location.
Telecomm is no longer simply a phone or dial in conference numbers. Everything from having a virtual conference room (aka a "workspace") to creating team collaboration areas, to screen sharing documents and whiteboarding electronically are available through new and robust communication platforms.
Receptionist
A live receptionist to make the virtual office seem more personal to customers and collaborators. The receptionist answered incoming calls in the company's name, forwarded inquiries, took messages, and scheduled appointments.

With technology, a Receptionist does not need to be tied to a specific location. The receptionist can be located almost anywhere in the world, handling all the calls as if in a traditional office setting.

Most companies today have stopped using receptionists to answer every call. Instead, Auto Attendants with artificial intelligence listen and respond to voices and route callers to different parts of the organization. Though many businesses do retain an easy way for callers to reach a live person.

IT Services
An IT support team of technicians was available to install, maintain, and troubleshoot systems and technologies used in the short-term office space.
IT services are less critical because these new services can be managed by a provider. The need for an IT staff to go to remote locations and sites has shrunk significantly.
Virtual Office Examples
In the modern business world, we typically see two desirable ways in which companies use virtual offices to their benefit.
The first method includes companies, like Collage.com and GitHub, that were conceived as "virtual companies." Since founding, their employees have worked remotely. The flexibility and affordability of a virtual office make it a desirable option for new businesses who want to attract top talent outside their immediate area. Millennials, who make up about 35% of the U.S. workforce, are known for seeking out employers who offer the flexibility of a virtual office or hybrid workplace environment.
The second example involves companies that have converted to a virtual model after an initial period in a physical office, such as Basecamp, Shopify, Upwork, and Nationwide. We've seen this trend flourish during the COVID-19 pandemic. However, it probably won't be going anywhere anytime soon. Many companies find the perks of a virtual office attractive enough to ditch their physical offices altogether. As a result, they've been able to lower costs, hire new employees, increase productivity, and improve their services and products.
Reinforcing Your Values and Goals as a Company
Whether your business has been virtual from the beginning or you've recently switched from a physical to a virtual office model, your biggest hurdle as a distributed team is keeping your company culture intact. A robust and vibrant company culture can bridge the distance between your remote employees and unite the entire team around a set of shared values and goals. Over time, this will not only energize and engage your existing employees but attract top new talent who value a positive work environment.
What are the best practices for creating and maintaining your company culture over time and distance? The most important is to consistently share and reinforce your company's mission and values, so everyone is on the same page both in the short term and for the long game. Your remote employees should have a concrete understanding of how the company operates, as well as the immediate and long-term goals. This involvement highlights the role of each team member as an active participant in a collective effort.
A few excellent ways to share and reinforce your company values and goals include:
Make your company culture part of your brand identity: Add a section to your website and any appropriate marketing materials that layout your company's core values and mission statement. Not only is this a powerful communication tool for your brand, but it will also help you refine your company culture in a way that offers clear guidelines for employee behaviors and practices.
Highlight values from day one: Underline your company's values from the first moment of the hiring process. You can guarantee employee alignment by asking value-centric questions during interviews and choosing new hires with personalities and work ethics that fit the overall workplace culture. A new hire who dovetails smoothly into your company will add value to the entire team — making everyone more likely to stay with the company longer.
Involve employees in defining and refining the company culture: Ask your team to weigh in on the company values and goals they would like to see highlighted or implemented. Check-in periodically with employees to determine if the company culture needs to be updated to fit your brand's evolution.
Schedule regular round-ups: Create a weekly or monthly employee email or newsletter where your team can share how they integrated the company values into their ongoing projects or tasks. This round-up can inspire colleagues in their own workflow and spark discussion on other creative ways to reinforce the company culture.
Establish peer-to-peer recognition: Let your team nominate co-workers they feel have best integrated or reinforced company values. Incentivize this program with kudos or a small token of recognition.
Importance of Communication
What's the common thread that runs through all the best practices for reinforcing your company culture with your remote team? Communication. Keeping channels of communication open and active is one of the most challenging hurdles with a distributed workforce. When you can't talk in person, messaging can be spotty, and misinterpretations are common. Here are some hacks to improve communication and make it easier to keep your company culture intact:
Establish communication best practices: Set clear standards for chat platforms and email usage, response times, and other messaging etiquettes, so communication flows freely without being a source of uncertainty.
Send a company newsletter: Sharing news, achievements, and other happenings between different teams and departments nurtures a sense of unity and belonging and may even foster creative synergy despite the distance.
Use remote working tools: Virtual management software, real-time chat apps, secure network access, web conferencing platforms, and other tech tools are key to rapid, open communication between your remote teams.
Schedule Regular Facetime with Your Team
When you ask someone, "What does virtual office space mean?" you'll find that many people think it creates isolation and disconnect from co-workers and supervisors.
To bridge that divide, employees should prioritize face-to-face online meetings to establish a personal connection and build trust fundamental for a functioning team. Schedule weekly one-on-one virtual meetings between supervisors or managers and individual team members to catch up on progress, discuss problems, offer feedback and support, and celebrate accomplishments.
In addition, mandate online team meetings to promote collaboration and reinforce the shared goals and mission. You may want to begin meetings with a themed presentation or even a team-building activity or ice-breaking game. However, make sure your meetings are productive and useful for all employees involved, so they don't end up feeling like an inconvenience.
Encourage Virtual Hangouts Among Team Members After Hours
A vital part of creating and maintaining a positive work environment and strong company culture happens after 5:00 p.m. In a traditional office, co-workers and team members would meet for drinks or a group softball game to build a sense of camaraderie outside the office. However, when your team is dispersed across the world, these opportunities for casual socialization are few and far between.
Encourage collective downtime despite the distance, so employees feel a sense of belonging and connection that goes beyond office hours. Try implementing a "random" or "fun" chat channel on your team management platform where employees can bond over silly memes, pop culture trends, or personal anecdotes. You can also schedule virtual happy hours, game nights, or group experiences like an online cooking class or movie screening in the evenings. During lunchtime, you may offer virtual fitness or wellness breaks like yoga, meditation, or stretching.
Keep Your Company Culture Intact
Keeping your company culture intact and your team excited and engaged in a virtual office environment can be challenging. At Fusion Connect, we have the experience and remote working tools to help you foster a strong set of values and goals that unite your remote employees and enhance their workplace satisfaction and productivity. Contact us for more information about how to successfully reinforce your company culture across the miles.
Fusion Connect is Here to Help.
Keeping your company culture intact and your team excited and engaged in a virtual office environment can be challenging. At Fusion Connect, we have the experience and remote working tools to help you foster a strong set of values and goals that unite your remote employees and enhance their workplace satisfaction and productivity. Contact us for more information at .
Microsoft Teams
Calling Services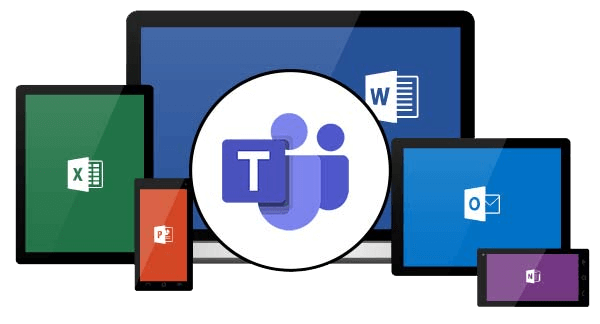 Make calls to mobile devices and landlines through Microsoft Teams with Operator Connect.

Expert insights, exclusive content, and the latest updates on Microsoft products and services - direct to your inbox. Subscribe to Tech ROUNDUP!
Is Your Internet Speed Performing As Promised?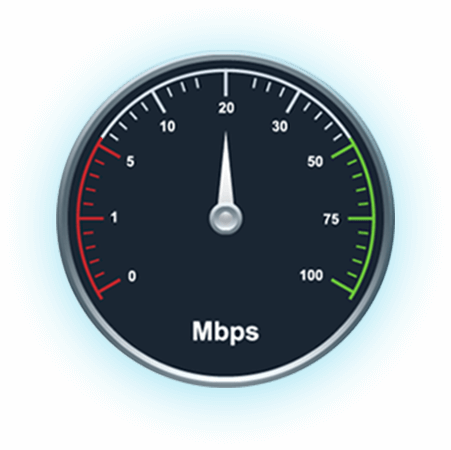 Measure your internet speed and get insight on jitter and latency.