Microsoft 365 Enterprise
Posted on June 2, 2023 by Fusion Connect
Welcome to the wonderful world of Microsoft 365 Enterprise, where productivity and efficiency come together to make the perfect business solution. In this blog, we'll look at the many features and benefits of Microsoft 365 Enterprise and see how it meets the needs of large organizations. Let's begin!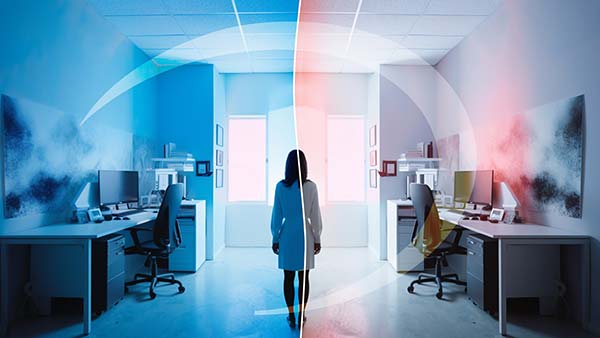 Connecting the Dots: Microsoft 365 Enterprise is a suite of powerful tools that can help businesses and organizations streamline their workflows, increase productivity, and simplify collaboration. Overall, Microsoft 365 Enterprise can make work easier by providing a unified platform, cloud-based access, collaboration features, advanced security and compliance, and customization options.
Microsoft 365 Enterprise: The Powerhouse of Business
Microsoft 365 Enterprise is like the central nervous system of a big company (above 300 users). It integrates a wide range of productivity tools, security features, and device management tools in a way that works well together. It is the best solution for businesses that want to speed up their business processes and make their operations run more smoothly.
The Top Five Reasons Why Large Businesses Should Use Microsoft 365
Improved Collaboration
With tools like Microsoft Teams, SharePoint, and OneDrive, Microsoft 365 Enterprise brings together teamwork and communication, making it easier for your organization to work together effectively and efficiently.
Advanced Security
Microsoft 365 Enterprise has built-in security features and compliance tools that keep your organization's valuable data and resources safe from cyber threats.
Scalability and Flexibility
Microsoft 365 Enterprise can be changed to fit the needs of your business and offers a solution that can grow as your business does.
IT Management Simplified
The centralized admin center in Microsoft 365 Enterprise makes it easy to manage users, devices, and services across your organization.
Cost Savings
Microsoft 365 Enterprise helps reduce costs and streamline operations by combining different tools and services into one integrated solution. This saves your organization a lot of money.
Microsoft Teams is the Most Important Part of Microsoft 365 Enterprise for Working Together
Microsoft Teams, which is a key part of Microsoft 365 Enterprise, is a place where teams can work together and share information. Its flexible platform makes it easy to communicate, share files, hold video conferences, and more, making it the center of your organization's efforts to work together. Microsoft Teams has more than 300 million daily active users, which shows how much the platform has grown (Demand Sage, 2023). These big numbers show how much value Microsoft 365 Enterprise offers to businesses of all sizes.
A Technical Overview for Administrators on Setting Up Microsoft 365 Enterprise
Administrators need to do the following to set up Microsoft 365 Enterprise:
Choose the Microsoft 365 Enterprise plan (E3 or E5) that fits the needs of your business.
In the Microsoft 365 admin center, you can set up users, groups, and domains.
Set up and manage services like Microsoft Teams, Exchange Online, and SharePoint Online.
Set up security and compliance settings, such as multi-factor authentication, policies for preventing data loss, and protection against advanced threats.
Train employees on how to use Microsoft 365 Enterprise's tools and services in the best way.
Microsoft Teams and the Future of Collaboration and Communications
As Microsoft Teams keeps getting better, it's paving the way for the future of working together and talking on the phone. Because Microsoft is committed to improving and updating the platform, Microsoft 365 Enterprise will continue to be a cutting-edge solution for businesses of all sizes.
The Power of Microsoft 365 Enterprise
Microsoft 365 Enterprise gives businesses the tools they need to improve their productivity, efficiency, and ability to work together. With its impressive set of tools and features, it has become a must-have for businesses that want to succeed in a business world that is getting more competitive and changing all the time.
Microsoft Teams
Calling Services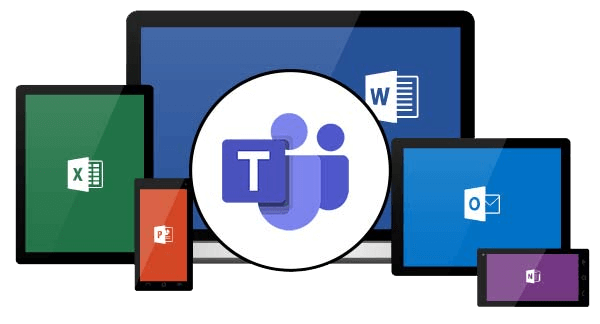 Make calls to mobile devices and landlines through Microsoft Teams with Operator Connect.

Expert insights, exclusive content, and the latest updates on Microsoft products and services - direct to your inbox. Subscribe to Tech ROUNDUP!
Is Your Internet Speed Performing As Promised?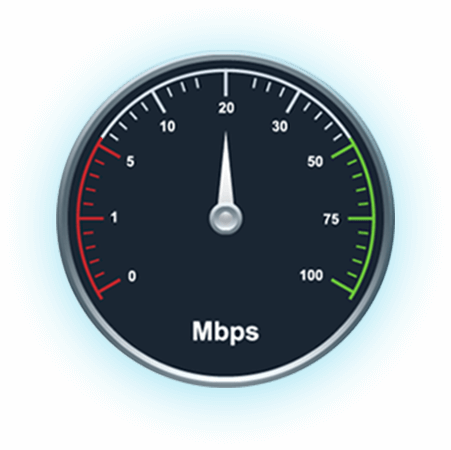 Measure your internet speed and get insight on jitter and latency.