Microsoft Teams Premium Features and Benefits
Unlocking the Ultimate Collaboration Experience
Posted on March 29, 2023 by Fusion Connect
Microsoft Teams Premium is a Teams add-on license that allows organizations with Microsoft 365 subscriptions to enhance their Teams experience. With functionalities exclusive to the Premium version, your team can harness the power of Microsoft Teams to its fullest potential.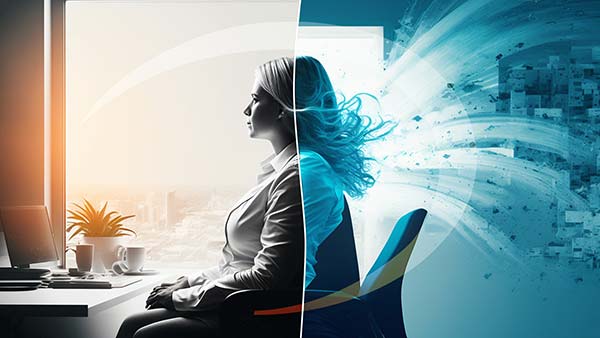 Connecting the Dots: Microsoft Teams Premium is a great investment for businesses due to its advanced features and benefits, such as priority support, custom branding, and advanced security options. With Teams Premium, businesses can customize their collaboration experience, and leverage Microsoft's industry-leading security and compliance capabilities to ensure their data remains secure.
Microsoft Teams Premium Availability
Microsoft Teams Premium is available to users with a Microsoft 365 subscription. Microsoft 365 offers several plans that include Microsoft Teams Premium, such as Microsoft 365 Business Premium, Microsoft 365 E3, and Microsoft 365 E5.
Microsoft Teams Premium includes additional features that are not available in the standard version of Teams, such as protected meetings, custom meetings, premium events, and virtual appointments.
Current Teams Features that are Moving to Teams Premium
February 1st, 2023 was the general release of Teams Premium. Some Teams features will move from Teams licenses to Teams Premium licenses. Each feature has a grace period, but when the grace period expires, users will lose access to that feature. To keep using these features, you will need to purchase and assign Teams Premium licenses.
30-day Grace Period Teams Features
Custom organization Together mode scenes
Virtual Appointments: SMS notifications
Virtual Appointments: Organizational analytics in the Teams admin center
Virtual Appointments: Scheduled queue view
60-day Grace Period Teams Features
Live translated captions
PPT live chapters
Timeline markers in Teams meeting recordings for when a user left or joined meetings
Microsoft Teams Premium Features - Descriptions and Benefits
Microsoft Teams Premium offers additional ways to safeguard meetings through the following features:
Sensitivity Labels
Classify and protect your data based on its level of sensitivity. With sensitivity labels, you can apply consistent protection policies to your data across Microsoft 365, including Teams, SharePoint, and OneDrive.
Watermarking
Add a unique identifier to each document or file shared in the Teams environment. Watermarking helps protect your sensitive documents and files from being shared or leaked outside of the Teams environment.
End-To-End Encryption
Provides an additional layer of protection to the communication and collaboration that occurs within Teams. End-to-end encryption in Microsoft Teams Premium provides a high level of security for sensitive data and helps prevent unauthorized access or data breaches.
The following features for customizing meetings are available with Microsoft Teams Premium:
Meeting Templates
Create predefined meeting settings that can be applied to future meetings. With meeting templates, you can save time and ensure consistency across your organization's meetings.
Meeting Themes
Personalize your meeting environment and make your meetings more engaging and professional. With meeting themes, you can change the visual appearance of your meetings to create a unique and branded experience for participants.
Custom Meeting Backgrounds for Organizations
Create and your own images to use as backgrounds in Teams meetings.
Custom Together Mode Scenes for Organizations
Create, customize, or accept custom together mode scenes for meetings. Through AI (Artificial Intelligence) segmentation technology, create a shared background for all participants in a meeting, making it feel like everyone is in the same space.
With the new Teams Events policy, Microsoft Teams Premium provides an advanced webinar experience. Functionality for meeting organizers include:
Terms and Conditions Custom Question
Allows organizers of events to add custom questions to the event registration process. With this feature, event organizers can add terms and conditions or custom questions to the registration form that attendees must agree to before they can join the event.
Presenter Bio
Showcase presenter information and credentials to attendees with this feature. Event organizers can create a more engaging and informative experience for attendees by providing them with information about the presenters' backgrounds and expertise.
Banner, Logo, and Predefined Color
Personalize your event page and create a branded experience for attendees.
Advanced Registration Capabilities
Gain a comprehensive set of tools to manage and monitor event registration. These capabilities help organizers streamline the registration process and ensure a high level of attendance and engagement.
Registration Overview and Management
Allows organizers to monitor and manage event registrations and attendee information in a centralized location. This feature can help to ensure a smooth registration process, improve attendance and engagement, and provide organizers with valuable insights into attendee behavior and engagement.
Microsoft Teams Premium provides advanced Virtual Appointment capabilities, such as:
SMS Notifications
This feature enables event organizers to send text messages to attendees to remind them of their upcoming appointments. By using SMS notification in Virtual Appointments, event organizers can improve attendance rates and provide attendees with convenient and personalized reminders.
Custom Waiting Room
Enables event organizers to customize the waiting room experience for attendees who join their appointments. Event organizers can create a more personalized and professional experience for their attendees with this feature.
A Queue of Scheduled and On-Demand Appointments
This feature allows event organizers to manage and prioritize their appointments. Event organizers can manage their appointments more efficiently and prioritize their workload to ensure that their most important appointments receive the attention they require.
Analytics
This feature provides event organizers with valuable data and insights on their appointments. Event organizers can ensure a better experience for both organizers and attendees while also supporting better decision-making based on real data.
Microsoft Teams Premium includes advanced compliance and security features such as information barriers and multi-factor authentication. Additional protection features include:
Data Loss Prevention (DLP)
Teams Premium includes DLP policies that help to protect sensitive information and prevent data leaks. These policies allow administrators to create rules that identify and protect sensitive data, such as credit card numbers or social security numbers, from being shared or leaked within Teams.
eDiscovery and Legal Hold
Teams Premium includes eDiscovery and legal hold capabilities that help organizations meet legal and regulatory requirements. These features allow administrators to search and identify relevant data within Teams and place legal holds on specific content to ensure it is preserved for legal or regulatory purposes.
Advanced Threat Protection
Teams Premium includes advanced threat protection features that help to protect against malicious attacks and malware. These features include anti-phishing protection, safe links, and safe attachments, which help to prevent users from clicking on malicious links or opening infected attachments within Teams.
Premium Support and SLA
Microsoft Teams Premium offers premium support, including faster response times and dedicated help from Microsoft experts.
With priority access to support, organizations can resolve issues quickly and minimize downtime, ensuring smooth operations and uninterrupted collaboration.
Notable Differences of Teams Premium
Comparing Teams Premium to the free version of Teams, the most notable differences are larger meeting sizes and advanced security controls. The ability to host meetings for up to 20,000 participants is a significant upgrade from the 300-participant limit in the free version of Teams. This makes Teams Premium a more viable option for larger organizations or events.
Additionally, advanced security controls can be crucial for businesses that handle sensitive data or need to comply with regulations.
Microsoft Teams Premium
A Game Changer for Modern Collaboration
Microsoft Teams Premium offers a powerful set of features designed to elevate the collaboration experience for organizations of all sizes. For the most modern collaboration experience, it is not just about maximizing your full investment of your current license but exploring Teams Premium to meet the scaling needs of your business.
References
Microsoft Teams Premium Licensing Overview
Microsoft Teams
Calling Services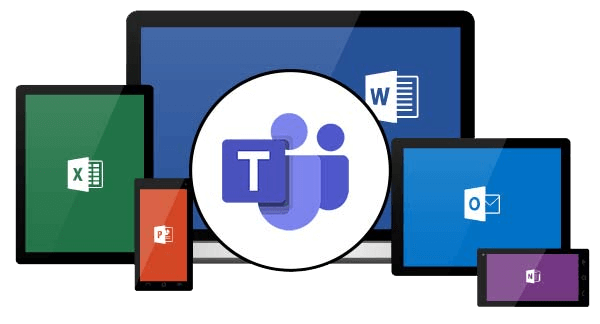 Make calls to mobile devices and landlines through Microsoft Teams with Operator Connect.
Get Your Free Trial

Expert insights, exclusive content, and the latest updates on Microsoft products and services - direct to your inbox. Subscribe to Tech ROUNDUP!
Is Your Internet Speed Performing As Promised?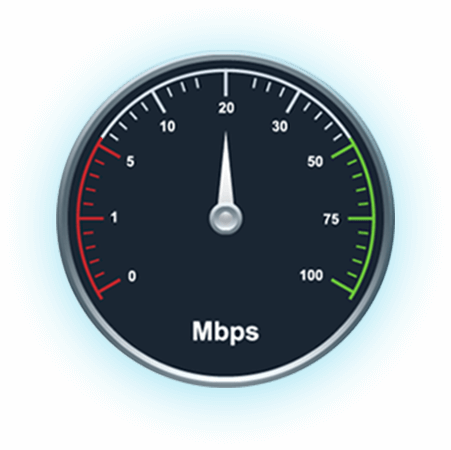 Measure your internet speed and get insight on jitter and latency.
Speed Test Plus