Microsoft Teams August and September New Features
Posted on October 23, 2023 by Fusion Connect
Microsoft Teams, the hub for teamwork in Microsoft 365, has been continuously evolving to meet the needs of modern workplaces.
In August and September 2023, Microsoft introduced a plethora of new features and enhancements to improve collaboration, communication, and overall user experience.
Continue to read for a comprehensive look at the new offerings!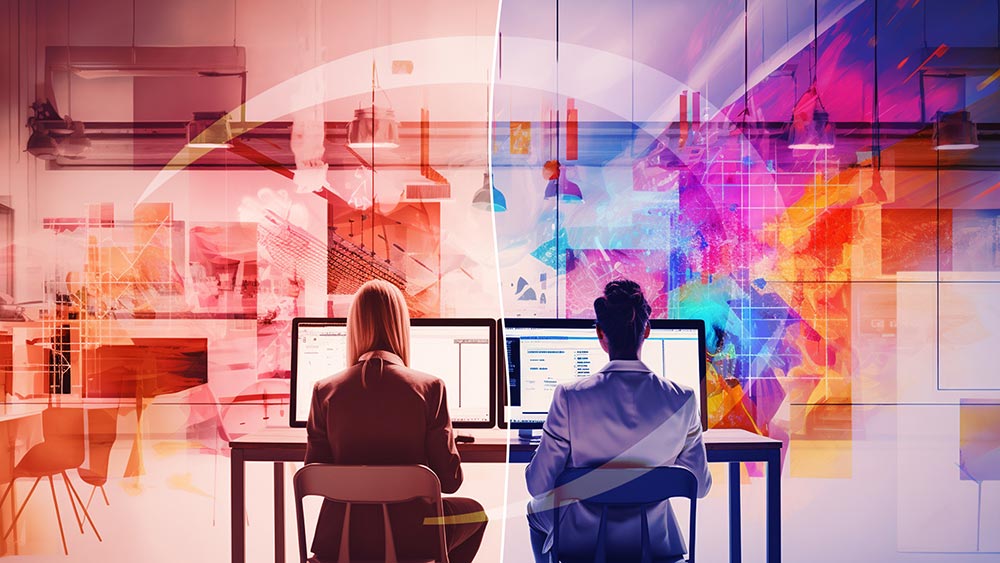 September 2023 Microsoft Teams Updates
Shared Calling
This feature allows admins to make and receive calls using a shared phone plan. Shared Calling is particularly beneficial for departments like customer support and sales, allowing seamless call transfers, unified presence, and integration with other Teams features.
By providing continuous coverage and reducing operational costs with a single shared number, Shared Calling ensures prompt responses and improved customer interactions, positioning itself as a pivotal tool in modern workplace communication.
Create up to 1,000 Channels Per Team
Organizations now have virtually no limits on the number of channels that can be created for side projects and ad hoc meeting groups. Microsoft Teams has significantly expanded its capabilities by allowing users to create up to 1,000 channels per team.
This enhancement caters to large organizations and complex projects that require diverse communication streams.
By accommodating a vast number of channels, Teams ensures that specific topics, departments, or project components can have dedicated spaces for focused discussions.
This not only streamlines communication but also fosters better organization and collaboration within teams, ensuring that every detail or sub-project has its designated channel for clarity and efficiency.
Webinars
Webinars have emerged as a pivotal tool in the digital age, enabling businesses, educators, and various organizations to host virtual events that reach a global audience. They are ideal for product launches, educational sessions, workshops, and more.
With the recent update, once a webinar ends, organizers can now publish the video recording and automatically send an email to attendees with a link to watch the video on-demand.
Teams Phone Mobile
Microsoft Teams Phone Mobile is an extension of the Teams platform, designed specifically for mobile devices to facilitate seamless communication on the go.
This feature transforms your mobile device into a business-ready communication tool, allowing users to make, receive, and transfer calls using their business number, irrespective of their location.
Now available in Denmark and the UK, this feature integrates mobile calling with Teams for flexible and secure mobile communications.
SIP (Session Initiation Protocol) Gateway Capability
The SIP Gateway Capability in Microsoft Teams serves as a bridge between the traditional telephony world and the modern collaborative environment of Teams.
SIP, or Session Initiation Protocol, is a widely-used protocol for voice and video calls in IP communication networks.
By integrating the SIP Gateway Capability, Teams can seamlessly connect with existing telephony systems, allowing businesses to leverage their current infrastructure while benefiting from the advanced collaborative features of Teams.
Analog devices from Cisco, Poly, and AudioCodes can now connect to Microsoft Teams via SIP Gateway.
Chat and Collaboration Enhancements
Teams Cross Cloud guest access and authenticated meetings:
Microsoft Teams has introduced Cross Cloud guest access and authenticated meetings, a feature that elevates collaboration by allowing users from different cloud environments to seamlessly join Teams meetings and collaborate, ensuring security through authentication processes. This ensures that even participants from outside an organization's primary cloud can engage without compromising on security.
Video clip messages enhancements, including background blur, screen recording, and audio-only clips:
Teams has also enhanced its video clip messaging capabilities. Users can now send video messages with the added option of blurring their background, ensuring focus remains on the speaker. Additionally, the new screen recording feature allows for capturing on-screen activities, making demonstrations or tutorials easier. For those moments when visuals aren't necessary, audio-only clips provide a concise way to communicate, ensuring Teams remains a versatile tool for modern workplace communication.
Teams and Rooms Devices
Microsoft Teams continues to enhance its user experience by partnering with leading hardware manufacturers, introducing a range of new devices certified for optimal Teams performance.
The DTEN Mate Touch Console offers users an intuitive touch interface, streamlining meeting controls and interactions.
Aver's CAM570 Camera brings high-definition video quality, ensuring clearer visuals during virtual meetings.
The Yamaha ADECIA Wireless Solution provides superior audio clarity, making remote communications more effective and reducing audio disturbances.
The Poly TC10 stands out as a versatile device that integrates seamlessly with Teams, offering users both functionality and reliability.
These device additions underscore Microsoft's commitment to ensuring that Teams users have access to the best hardware for their communication needs.
Frontline Workers and Vertical Solutions
Microsoft Teams has enhanced its Planner tasks by introducing rich text notes, allowing users to format their task descriptions and comments with greater flexibility.
This feature enables users to emphasize key points, create bulleted or numbered lists, and make their notes more organized and visually appealing. On the mobile front, Teams has expanded its support for shared device mode on Android, specifically integrating with enterprise mobility management solutions like SOTI and VMware Workspace ONE.
This integration ensures that businesses can deploy Teams on shared Android devices securely, allowing multiple users to access Teams on a single device while maintaining individual settings and data privacy.
This combination of features underscores Microsoft's commitment to improving task management and broadening mobile accessibility for Teams users.
IT (Information Technology) Admin and Security
The Teams Admin Center has introduced enhanced configurability features, specifically catering to hotline phones and virtual desks.
This advancement allows administrators to seamlessly set up and manage hotline phones, ensuring that these dedicated communication lines are always available for urgent communications or specific business functions.
Additionally, the virtual desk configuration empowers organizations to create and manage virtual workspaces, optimizing them for remote and hybrid work scenarios.
By centralizing these configurations within the Teams Admin Center, Microsoft is streamlining administrative tasks, promoting efficiency, and ensuring that businesses can tailor their Teams environment to their unique operational needs.
Mobile Updates
Microsoft Teams has introduced a privacy-enhancing feature that allows users to remove call and meeting details from their mobile device call logs.
Recognizing the importance of discretion, especially in professional settings, this option ensures that sensitive information or confidential meeting details aren't inadvertently exposed or accessed by others who might handle or view the user's phone.
By providing this feature, Microsoft is emphasizing its commitment to user privacy and data security, allowing professionals to conduct their Teams calls and meetings with an added layer of confidence and peace of mind.
Platform and Collaborative Apps
Microsoft Teams has broadened its app ecosystem by introducing a range of new applications to enhance user experience and productivity.
Among these, Ambr offers advanced meeting room booking solutions, while Gloat provides talent marketplace features.
Lucidchart brings visual collaboration tools to the platform, and GiveBack facilitates charitable donations.
Limeade Well-Being focuses on employee health and wellness, Streamline optimizes workflow processes, and both Workday and Workday Peakon Employee Voice integrate HR functionalities, with the latter emphasizing employee feedback and engagement.
These additions underscore Microsoft's commitment to creating a holistic and versatile workspace within Teams.
Government
Microsoft is extending its commitment to serving the public sector by rolling out features previously exclusive to its commercial customers to the US Government Community Cloud.
This move signifies a strategic effort to ensure that government agencies have access to the latest tools and functionalities, aligning them with the technological advancements available in the private sector.
By doing so, Microsoft aims to enhance the operational efficiency, collaboration, and digital transformation capabilities of government entities, ensuring they can serve their constituents more effectively and securely.
August 2023 Updates for Microsoft Teams
Enhanced Meeting Experience
Microsoft Teams has unveiled a dynamic enhancement to its meeting interface, enabling users to pin and unpin any video stream during a meeting.
This feature empowers participants to customize their viewing experience by prioritizing specific video feeds, ensuring that crucial participants or content remain consistently visible.
By offering this personalized layout option, Microsoft Teams enhances user engagement and ensures that attendees can focus on the most pertinent aspects of the meeting without distractions.
Direct Guest Join
Microsoft Teams Rooms has taken a significant step towards interoperability by introducing the capability to effortlessly join meetings hosted on Cisco Webex.
With this integration, users can now participate in Webex meetings directly from their Teams Rooms setup with a single touch, eliminating the need for complex workarounds or multiple platforms.
This streamlined experience not only simplifies the meeting process but also fosters collaboration by bridging two major communication platforms, ensuring that users can connect and collaborate regardless of their chosen conferencing tool.
Teams Phone Updates
Microsoft Teams Phones have received a slew of enhancements aimed at improving user experience and streamlining communication.
Among the notable introductions is the ability to directly transfer calls to a contact on speed dial, simplifying the process and saving valuable time during critical conversations.
The support for a 7x7 gallery view has been added, allowing users to view up to 49 participants simultaneously, enhancing the visual interaction during large meetings.
The introduction of the "raise hand" feature provides participants with a non-disruptive way to signal their desire to speak or ask questions, ensuring smoother and more organized discussions.
Maximizing New Calling Features and Technology in Teams
Leveraging Microsoft Teams, especially with its continuous rollout of innovative features, has become pivotal for businesses seeking to maximize their investment in Microsoft products.
By transforming Microsoft Teams into a business phone system through Calling Services, companies can streamline their communication infrastructure, ensuring that all collaborative tools reside within one unified platform.
This holistic approach to communication not only simplifies user experience but also reduces the overhead of managing multiple systems.
Take, for instance, a project team scattered across multiple locations. With Teams acting as their central phone and calling hub, they can transition effortlessly from a chat conversation to a video conference and then to a phone call, all without leaving the application. This seamless integration can drastically improve team collaboration and productivity by eliminating unnecessary interruptions and making real-time communication more accessible.
Teams Displays
The Teams Admin Center has been enhanced with new functionalities designed to empower IT administrators in their device management tasks.
Now integrated directly into the platform, these features include the ability to remotely restart devices, ensuring smooth operations and timely updates.
Screen capture capability has been introduced, allowing admins to view real-time displays of devices for troubleshooting or monitoring purposes.
These additions underscore Microsoft's commitment to providing tools that streamline administrative tasks and bolster the efficiency and security of Teams deployments.
Microsoft Viva Insights
Microsoft Teams has expanded its personal insights feature to cater to the specific needs of the US Government Community Cloud (GCC), GCC High, and Department of Defense (DoD) environments.
These insights, designed to enhance user productivity and well-being, offer a tailored experience for individuals in these specialized sectors.
By integrating this feature, Microsoft underscores its commitment to providing all its users, including those in high-security and government domains, with tools that promote efficient work habits, balance, and overall well-being, ensuring that they can make the most of their Teams experience.
Power Automate
Microsoft Teams has introduced the capability for users to execute flows directly within the Teams chat interface, marking a significant enhancement in streamlining operations.
This integration means that users no longer need to toggle between applications or platforms to initiate specific automated workflows.
By embedding this functionality within the chat, Teams ensures that collaboration and task execution occur in a unified space, leading to quicker decision-making, reduced interruptions, and a more cohesive and efficient user experience.
This move exemplifies Microsoft's vision of making Teams a central hub for workplace productivity.
Developer Tools
Microsoft has unveiled the Teams Developer portal, a cutting-edge platform designed specifically to enhance the Teams app development process.
This innovative portal provides developers with a centralized space where they can register, manage, and fine-tune their applications.
Beyond just management, the portal also offers insightful analytics, allowing developers to gauge app performance and user engagement.
The portal simplifies the process of setting up integrations, ensuring that apps can seamlessly interact with other tools and services.
This underscores Microsoft's commitment to fostering a robust and user-friendly ecosystem for Teams app developers, streamlining their workflow and amplifying productivity.
Teams Essentials
Recognizing the challenges and dynamics of smaller enterprises, this product offers a suite of essential collaboration tools that empower businesses to operate efficiently in today's digital age.
At its core, the platform facilitates seamless communication through chat and video calling features, ensuring teams remain connected regardless of their location.
Beyond communication, it also provides robust file-sharing capabilities, allowing for effortless exchange and collaboration on documents.
This all-in-one solution is designed to streamline operations, enhance team collaboration, and drive productivity, positioning small businesses for success in an increasingly digital marketplace.
Importance of Microsoft Teams Updates
In conclusion, Microsoft Teams continues to innovate and introduce features that cater to the diverse needs of its users. Whether it's enhancing meeting experiences, integrating more devices, or providing tools for developers, Teams is truly shaping the future of workplace collaboration.
Share What You Know and Stay in Touch
If you've learned something from this blog, don't be shy about telling your friends and coworkers about it. Sign up for Fusion Connect's Tech ROUNDUP newsletter if you want to learn about the latest tech news and trends.
References:

What's New in Microsoft Teams | September 2023 - Microsoft Community Hub

What's New in Microsoft Teams | August 2023 - Microsoft Community Hub
Microsoft Teams
Calling Services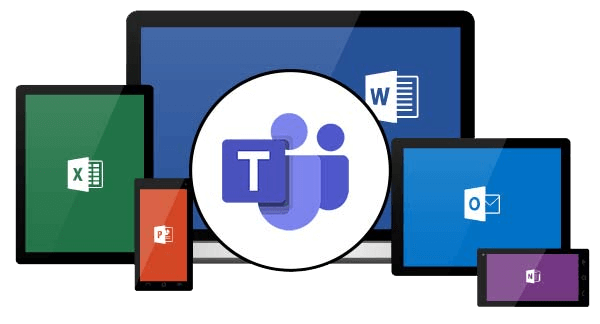 Make calls to mobile devices and landlines through Microsoft Teams with Operator Connect.

Expert insights, exclusive content, and the latest updates on Microsoft products and services - direct to your inbox. Subscribe to Tech ROUNDUP!
Is Your Internet Speed Performing As Promised?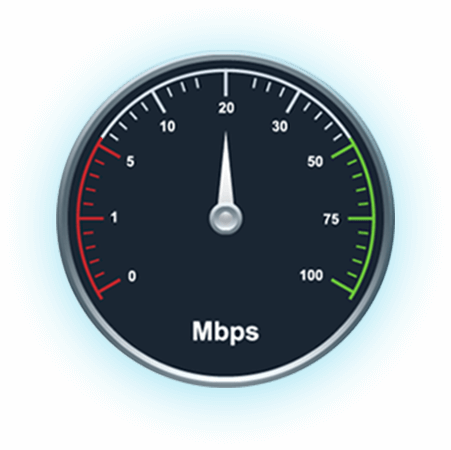 Measure your internet speed and get insight on jitter and latency.