Microsoft Teams Training
Posted on August 16, 2023 by Fusion Connect
In the ever-evolving landscape of modern workplaces, effective collaboration among teams is paramount to success. Microsoft Teams has emerged as a powerhouse collaboration platform, empowering teams to work seamlessly, irrespective of their location. However, to truly harness the power of Teams, proper training is essential.
In this blog, we will uncover the significance of Microsoft Teams training and how it can elevate your organization's productivity, communication, and collaboration.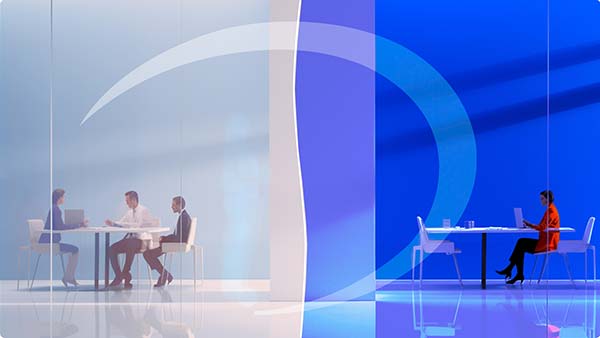 Connecting the Dots: Microsoft Teams training is of utmost importance for work due to its significant impact on productivity, communication, collaboration, and overall efficiency within an organization. Employees who are proficient in Microsoft Teams are better equipped to adapt to the changing work environment and make the most of the platform's capabilities, ultimately driving success and growth for the organization.
The Importance of Microsoft Teams Training
Microsoft is a feature-rich platform with a plethora of tools and functionalities. Training equips users with the knowledge and skills to navigate Teams effortlessly, enabling them to explore all available features and make the most of the platform.
Teams training emphasizes the art of effective communication within the platform. From instant messaging and video conferencing to document sharing and channel conversations, users learn to communicate seamlessly with colleagues, fostering collaboration across departments and teams.
With proper training, users learn to create and manage Teams, channels, and roles efficiently. This knowledge empowers them to structure collaboration spaces effectively, making it easy for team members to find relevant information and contribute to discussions.
Microsoft Teams integrates with a myriad of apps and services, enhancing its capabilities. Training helps users discover and leverage these integrations to tailor the platform to their unique requirements, further improving workflow efficiency.
Benefits of Microsoft Teams Training
With comprehensive Teams training, employees become proficient in using the platform's features, optimizing their productivity. Efficient collaboration and quick access to information within Teams lead to time savings and improved efficiency in daily tasks.
Training also helps to foster a culture of open and effective communication within the organization. Seamless communication through chat, calls, and video conferencing leads to better understanding, increased transparency, and quicker decision-making.
Proper training minimizes the learning curve for employees new to Microsoft Teams. As they gain proficiency, they become more receptive to utilizing the platform's full potential, accelerating adoption across the organization.
With remote work becoming prevalent, Teams training equips employees to collaborate effectively regardless of their location. Remote teams can connect, share ideas, and collaborate in real-time, fostering a sense of unity and productivity.
Effective Ways to Accomplish Microsoft Teams Training for Organizations
Tailored Training Programs
Every organization has unique needs and workflows. Tailoring Microsoft Teams training programs to align with the organization's specific requirements is crucial. Conduct a thorough assessment of existing communication practices, collaboration processes, and pain points. Based on the analysis, design training sessions that address these specific needs, enabling employees to maximize productivity and teamwork.
User-Focused Training Materials
Comprehensive training materials are essential for continuous learning. Provide user-focused training guides, video tutorials, and step-by-step instructions. These materials should cover all aspects of Microsoft Teams, from basic navigation to advanced features. Ensuring the availability of easily accessible and well-organized training resources helps employees refresh their knowledge whenever needed.
On-Demand Training
Flexibility is key to successful training. Offer on-demand training options, such as self-paced e-learning modules or recorded webinars. This allows employees to learn at their convenience, catering to diverse learning styles and work schedules. On-demand training empowers employees to take control of their learning journey and absorb information at their own pace.
Microsoft Consultants
As organizations recognize the importance of Microsoft Teams training in maximizing their collaboration potential, many are turning to Microsoft Consultants to facilitate the learning process. Microsoft Consultants are experts with an in-depth knowledge and understanding of Microsoft's suite of products, including Microsoft Teams. Leveraging their expertise can be a strategic decision for organizations seeking comprehensive and tailored training.
Continuous Learning and Support
Microsoft Teams is continuously evolving, with regular updates and feature enhancements. Provide ongoing training and support to ensure employees stay up-to-date with the latest functionalities. Organize periodic refresher sessions and workshops to reinforce key concepts and introduce new features.
Share What You Know and Stay in Touch
If you've learned something from this blog, don't be shy about telling your friends and coworkers about it. Sign up for Fusion Connect's Tech ROUNDUP newsletter if you want to learn about the latest tech news and trends.
References:

Microsoft Teams Learning

Microsoft Teams Help & Learning (Support)
Microsoft Teams
Calling Services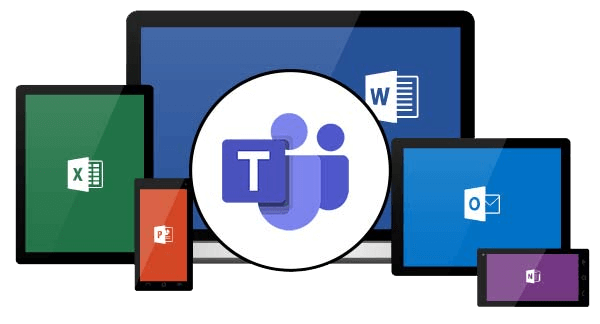 Make calls to mobile devices and landlines through Microsoft Teams with Operator Connect.

Expert insights, exclusive content, and the latest updates on Microsoft products and services - direct to your inbox. Subscribe to Tech ROUNDUP!
Is Your Internet Speed Performing As Promised?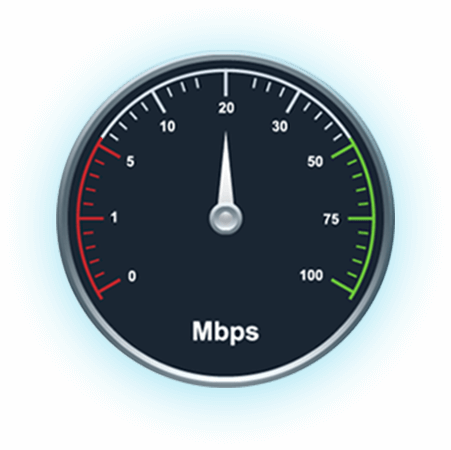 Measure your internet speed and get insight on jitter and latency.