Microsoft Teams vs Slack
Posted on May 24, 2023 by Fusion Connect
Microsoft Teams and Slack are two of the most popular communication and collaboration platforms for teams available today. While both offer similar features, each has its own strengths and weaknesses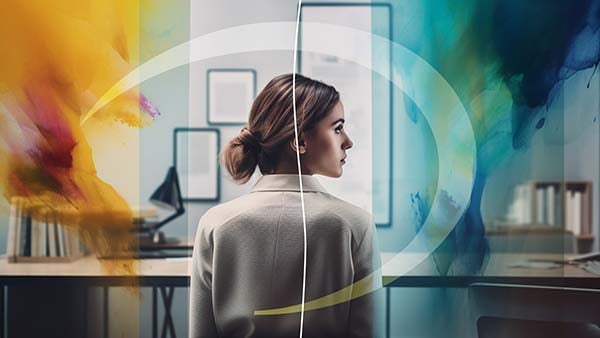 Connecting the Dots: Comparing Microsoft Teams and Slack can help you determine which platform is best suited for your team's communication and collaboration needs. By understanding their differences in features, integrations, pricing, and user interface, you can make an informed decision and choose the platform that will help your team work more effectively and efficiently.
Features and Functionality
Overall, both Microsoft Teams and Slack offer similar features, but their approach and focus differ. Microsoft Teams offers a comprehensive, integrated platform for businesses that rely on Microsoft products, while Slack offers simplicity and ease of use with a focus on team communication and integrations.
Microsoft Teams
Microsoft Teams offers a comprehensive platform that integrates with other Microsoft products, such as Office 365 and SharePoint, making it ideal for businesses that use Microsoft tools extensively. Teams also offers a range of features such as video conferencing, screen sharing, and collaboration on files within the app.
Teams offers real-time collaboration and co-authoring within the app. Microsoft Teams also offers advanced features for video conferencing, such as the ability to record meetings and integrate with Microsoft Stream for automatic transcription and captioning.
Slack
Slack is known if its simplicity and ease of use. It offers a clean interface and intuitive navigation, making it easy to get started with the platform. Slack also offers features such as channels for team communication, direct messaging, and integrations with third-party apps.
Slack relies on third-party integrations with tools like Google Drive or Dropbox for collaboration on files. Slack offers video conferencing, but lacks the advanced features Microsoft Teams offers.
User Interface and Ease of Use
While Slack is generally considered to have a more user-friendly interface, Microsoft Teams offers more customization options for users who want to tailor their experience.
Microsoft Teams
The interface of Microsoft Teams can feel cluttered at times, with many different options available. However, Teams offers a more customizable experience, allowing users to adjust the layout and appearance of the app to suit their preferences.
Microsoft Teams has a simpler notification system that can be less overwhelming for some users.
Slack
Slack's interface is clean and simple, with a focus on channels and direct messaging. Navigation is straightforward, with easy access to important features like search and notifications. Slack's mobile app is also well-designed, making it easy to stay connected to your team on-the-go.
Slack offers a more granular control over notifications, allowing users to customize settings for individual channels and conversations.
Pricing and Plans
Microsoft Teams offers a more comprehensive suite of tools as part of its subscription, but businesses that do not already use Office 365 may find the standalone pricing to be more expensive than Slack's pricing plans. However, businesses that rely heavily on Microsoft tools may find Teams to be a more cost-effective solution in the long run.
Security and Compliance
Both Microsoft Teams and Slack have robust features to protect users' data and communications. However, Microsoft Teams has a stronger focus on enterprise-level security and compliance, making it a more attractive option for businesses that need to adhere to strict regulatory requirements.
Microsoft Teams
Microsoft Teams offers end-to-end encryption of messages and calls, which means that data is encrypted at all stages of transmission. It also offers multi-factor authentication, data loss prevention, and the ability to set up retention policies to automatically delete or archive data after a set period of time. In addition, Teams is compliant with a range of industry regulations, such as HIPAA and GDPR.
Slack
Slack offers a range of security features, such as two-factor authentication, data encryption, and the ability to set up granular permissions and access controls. However, it does not offer end-to-end encryption, which may be a concern for businesses that handle sensitive data. Slack is compliant with some industry regulations, but not as many as Microsoft Teams.
Which Is Better for Your Business Needs: Microsoft Teams or Slack?
Both Microsoft Teams and Slack are popular and powerful team collaboration tools with their own strengths and weaknesses. Slack is generally considered to have a more user-friendly interface and more affordable pricing plans, while Microsoft Teams offers more comprehensive functionality and a stronger focus on enterprise-level security and compliance. Ultimately, the choice between the two will depend on your specific needs and priorities.
Share What You Know and Stay in Touch
If you've learned something from this blog, don't be shy about telling your friends and coworkers about it. Sign up for Fusion Connect's Tech ROUNDUP newsletter if you want to learn about the latest tech news and trends.
References:
Microsoft Teams Pricing & Plan Options
Microsoft Teams vs Slack Comparison (crazyegg.com, 2023)
Microsoft Teams
Calling Services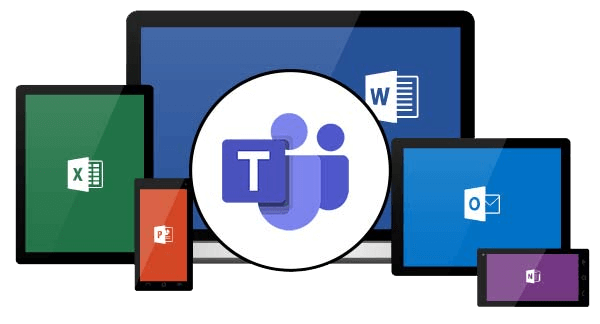 Make calls to mobile devices and landlines through Microsoft Teams with Operator Connect.
Get Your Free Trial

Expert insights, exclusive content, and the latest updates on Microsoft products and services - direct to your inbox. Subscribe to Tech ROUNDUP!
Is Your Internet Speed Performing As Promised?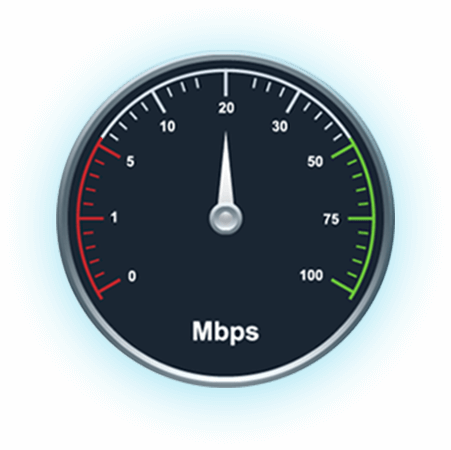 Measure your internet speed and get insight on jitter and latency.
Speed Test Plus
Share This Blog Post: