Modern Approaches to Delivering Anticipatory Customer Experiences
Posted on October 24, 2022 by Rod Brownridge
Customers today have sky-high expectations, so a reactive customer experience isn't enough. Anticipating wants and needs is what it takes to "wow" customers, gain their loyalty and, ultimately, turn customers into brand ambassadors.
Embracing the concept of "anticipatory customer experience" can help organizations move beyond a merely satisfactory customer experience. Today's successful organizations strive to give customers what they want—before they even ask for it!
I invited Micah Solomon, author of Ignore Your Customers (and They'll Go Away):, along with moderator Santi Cuellar, Senior Manager of Solution Marketing at Fusion Connect, to help us answer the question: What can organizations do to better prepare and develop anticipatory client engagement strategies?
We began our discussion by addressing the use of AI in call centers…
---
Overcoming the Myths of AI and Taking Advantage of AI to Help Your Call Center Agents
What's the biggest myth about AI? That it will eliminate all contact center jobs.
Incorporating AI technologies into your strategy will evolve the way you staff your team. For example, instead of hiring many entry-level agents, organizations will focus on hiring the best of the best. These experienced agents will be able to use AI—such as AI-enhanced bots and search—to focus on strategic tasks that can serve a customer faster and more effectively.
Meanwhile, customers will find self-serve help through AI applications to get answers to routine, repetitive requests quickly and easily.
One of the limitations of a traditional contact center is that employees don't have a clear view of what to expect when they answer the call. It can be overwhelming and can make the agent anxious, which in turn can impact their response to the caller.
In a modern contact center, when the employee takes a call, they have visibility into the person calling. They're provided with the name and title of the caller, for instance, plus company size and industry, the date of last time they called and why, and so on.
This data ensures that the agent and the customer are not starting the relationship from scratch, and the agent can more easily fill the role of a trusted advisor who is well-positioned to help them.
---
Improving Your Customer Communication Strategy to Delight Clients
Leveraging targeted data about your customers can help you communicate with them through their preferred channels. For example, if you know who is calling, why they called previously and how their request was resolved – that information can be used to inform their next interaction with your company.
Maybe you realize that repeat callers are contacting your business multiple times to reset their password. In this case, you can tailor the message and prompts to encourage the caller to reset their password online and walk them through the benefits and steps.
Data analysis can help you to offer a personalized customer service experience that builds relationships rather than simply executing a transaction.
Using predictive understanding you can create a baseline of data from callers to manage communication preferences. For example, if a customer only wants to be communicated with via text, in the future, you can proactively communicate with them through text or chat rather than emailing or calling them. It is about meeting your customer where they are instead of shoehorning them into your process.
---
Elevating the Human Elements of Customer Service
How we treat our customers is essential, but how we treat our agents is equally important. In fact, consider how you treat anyone who interacts with your customers on your behalf—not just agents but also vendors, suppliers, and contractors.
Make it easy for these representatives to do their best for your customers. Ensure everyone has the tools, training, and support they need to be successful—and work to hire people with dispositional empathy while training for situational empathy.
An anticipatory experience can be human-delivered, technology-delivered, or a powerful combination of the two. You can enhance the customer journey by leveraging the benefits of Cloud-based Contact Centers.
Watch the Webinar On-demand Now
---
About Micah Solomon
Micah Solomon is a customer service and customer experience consultant, trainer, and e-learning producer helping businesses improve and transform their customer service, the customer experience, and company culture. Called the "New Guru of Customer Service Excellence" by The Financial Post, Solomon is a renowned entrepreneur, business leader, and author. Micah Solomon's techniques and achievements have been featured everywhere from  Fast Company to  Wall Street Journal Radio and Inc. Magazine's "Customer Service Makeover" feature.

He's also well known for having contributed over 1,000 articles on customer service and customer experience to Forbes.

Recently, Micah Solomon authored Ignore Your Customers - (And They'll Go Away), which has been recognized as one of the groundbreaking customer service books of recent years.

An entrepreneur and business leader himself, Micah is also known for being an early investor in the technology we now know as Apple's Siri.
About Rod Brownridge
Rod leads an award-winning customer success team at Fusion Connect, where he focuses on providing frictionless experience to clients and customers alike. He brings two decades of operations, engineering, and customer success management to the role. Before joining Fusion Connect, he was head of operations and customer service teams at Covad Communications and MegaPath.
Let's Start the Conversation.
Fusion Connect is committed to providing future-proof solutions for customers. Let's talk about Fusion Connect's Contact Center as a Solution portfolio for your business needs.
Microsoft Teams
Calling Services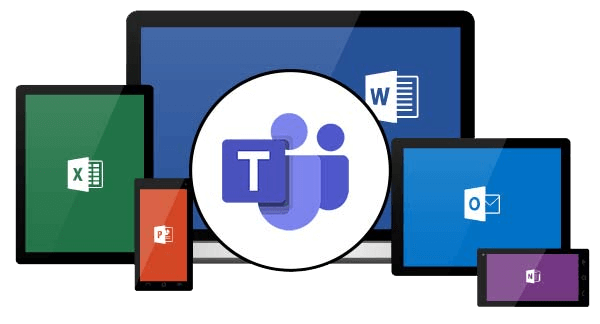 Make calls to mobile devices and landlines through Microsoft Teams with Operator Connect.
Get Your Free Trial

Expert insights, exclusive content, and the latest updates on Microsoft products and services - direct to your inbox. Subscribe to Tech ROUNDUP!
Is Your Internet Speed Performing As Promised?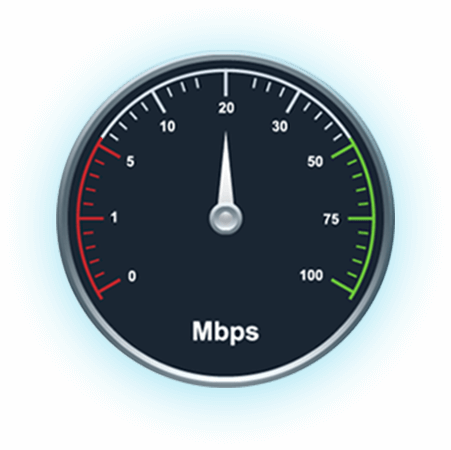 Measure your internet speed and get insight on jitter and latency.
Speed Test Plus