One-touch Join Instructions for Microsoft Teams
Posted on July 7, 2023 by Fusion Connect
Microsoft Teams has become a go-to platform for businesses worldwide, enabling seamless collaboration, communication, and productivity. One of the most time-saving features of Microsoft Teams is the "one-touch join" functionality, which allows participants to effortlessly join meetings with a single click or tap.
In this blog, we will explore the benefits of one-touch join and provide step-by-step instructions on how to leverage this feature, empowering you to optimize your meeting experience and streamline collaboration effortlessly.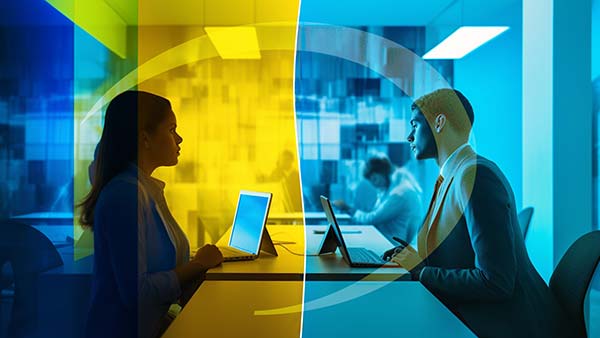 Connecting the Dots: This seamless and time-saving feature ensures that you can swiftly join your Teams meetings and focus on productive collaboration without any unnecessary steps or complications. Enjoy the convenience of joining meetings with a single click and make the most of your Microsoft Teams experience.
Understanding One-Touch Join for Microsoft Teams
The traditional process of joining a meeting often involves opening the meeting invitation, finding the meeting link, and manually clicking or copying and pasting it into the Teams application. With one-touch join, this cumbersome process is eliminated.
Setting Up One-Touch Join in Microsoft Teams
To take advantage of the one-touch join feature, you need to ensure that your Microsoft Teams settings are properly configured.
To begin, open the Teams application on your desktop or mobile device. Navigate to the settings menu and locate the "Calendar & Meetings" section. Here, you will find the option to enable the one-touch join feature. Ensure that the setting is toggled on, allowing Teams to integrate with your calendar.
Next, verify that your calendar application, such as Outlook or Google Calendar, is synchronized with Teams. This synchronization enables Teams to access your meeting invitations and generate one-touch join links.
Joining Microsoft Teams Meetings with a Single Click
Once you have enabled one-touch join, participating in meetings becomes a breeze. Once you have received a meeting invitation, whether through email or a calendar notification, simply locate the join link provided. With a single click or tap on the link, Microsoft Teams will launch automatically, directing you to the meeting. The one-click join functionality eliminates the need to manually enter meeting codes or search for the meeting within the application.
Unlock the Full Potential of Microsoft Teams with One-touch Join
One-touch join in Microsoft Teams revolutionizes the way we connect and collaborate in virtual meetings. By following our instructions and harnessing the power of this feature, you can streamline your meeting experience, save time, and maximize productivity. Embrace the simplicity and convenience of one-touch join and unlock the full potential of Microsoft Teams for seamless collaboration and efficient communication. Elevate your virtual meetings to new heights starting today.
Share What You Know and Stay in Touch
If you've learned something from this blog, don't be shy about telling your friends and coworkers about it. Sign up for Fusion Connect's Tech ROUNDUP newsletter if you want to learn about the latest tech news and trends.
References:

Microsoft Support: Join a meeting in Teams

Microsoft Teams video training: Join a Teams meeting
Microsoft Teams
Calling Services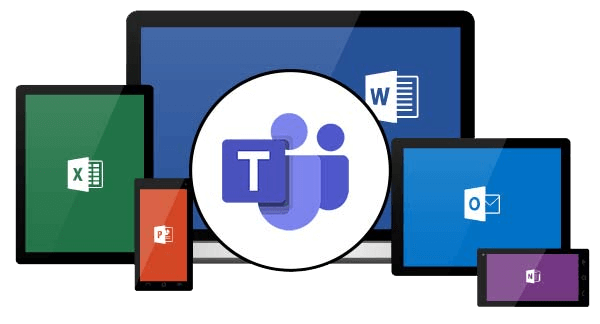 Make calls to mobile devices and landlines through Microsoft Teams with Operator Connect.

Expert insights, exclusive content, and the latest updates on Microsoft products and services - direct to your inbox. Subscribe to Tech ROUNDUP!
Is Your Internet Speed Performing As Promised?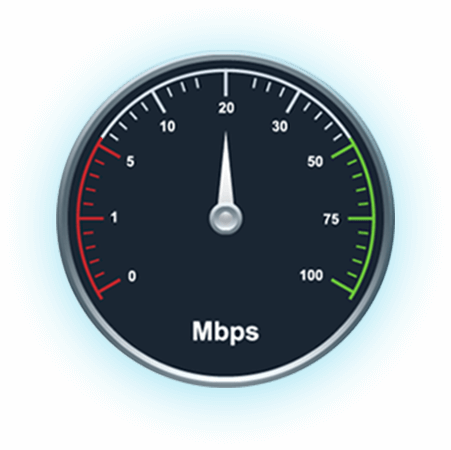 Measure your internet speed and get insight on jitter and latency.