State of Collaboration Tools for Business
Posted on June 30, 2023 by Fusion Connect
In today's fast-paced and ever-evolving business landscape, effective collaboration is essential for organizations to thrive. The current state of business collaboration tools is a topic of great interest and concern. How easy are these tools to use? Are businesses finding value in their investments? Are they able to consolidate their tools effectively?
In this blog and in our podcast on this topic, we delve into the current state of collaboration tools for business, exploring key findings and insights that shed light on the challenges and opportunities organizations face when it comes to fostering effective collaboration in the digital age.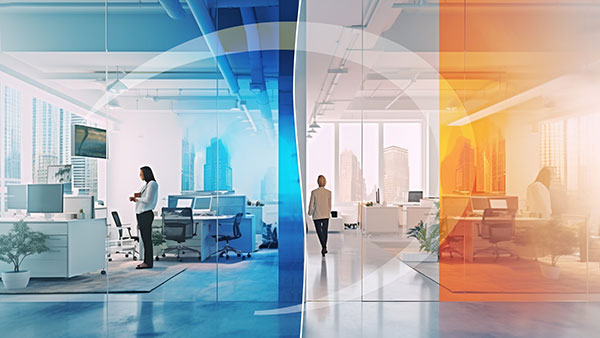 Connecting the Dots: Communicating with team members is not as simple as it used to be now that most organizations are continuing to embrace a hybrid work model. That makes the tools they use to collaborate that much more essential. Businesses now rely heavily on collaboration tools to bridge the gap between team members and enable seamless communication and teamwork.
Consolidation of Platforms with Business Collaboration Tools
The consolidation of platforms has emerged as a crucial consideration in the state of collaboration tools for businesses. Many organizations find themselves grappling with a fragmented landscape, using multiple tools that often lead to inefficiencies and complexity.
In a recent survey of 300 information technology (IT) executives and directors commissioned by Fusion Connect in partnership with Gartner Peer Insights™, more than half (51%) of respondents said they are routinely using four or more collaborative tools. That is simply too many. The need to streamline communication and collaboration has become apparent, as businesses recognize the potential benefits of consolidating their tools into a unified platform.
By reducing the number of platforms and adopting a single provider, companies can not only enhance teamwork, productivity, and idea exchange but also realize significant cost savings. Consolidation offers the opportunity to simplify workflows, improve user experience, and create a seamless environment where employees can collaborate effortlessly, ultimately driving to better business outcomes.
The Importance of Ease of Use in Collaboration Tools for Business
As organizations increasingly embrace hybrid work models and rely on digital platforms for communication and collaboration, the usability of these tools becomes a critical factor.
When identifying which collaborative platforms they wish to use, 68% of businesses prioritize ease of use above all other features, according to the recent survey.
A user-friendly platform can enhance the productivity and engagement of remote team members, enabling them to navigate effortlessly and leverage the platform's features to drive impactful results.
Obtaining Cost Savings through Reduction in Business Collaboration Tools
93% of respondents in the recent survey said they use at least two communication and collaboration tools. A reduction in tools is a reduction in spending. Almost everyone surveyed (97%) believes they would save at least some portion of their total budget through consolidation. Here are their estimations broken down:
58% estimated they would save 1%-10%
30% estimated they would save 11%-20%
8% estimated they would save 21%-40%
By streamlining and centralizing collaboration tools, businesses can not only reduce spending on licensing, subscriptions, and maintenance but also optimize resource allocation.
Optimizations in the State of Collaboration Tools for Business
As organizations strive to enhance productivity, streamline workflows, and drive effective teamwork, optimizing their collaboration tools becomes a key focus. This includes implementing features and functionalities that facilitate seamless communication, file sharing, project management, and task tracking. User feedback and insights are valuable in identifying areas for improvement and tailoring the tools to meet specific business needs.
Integrations with other essential software and platforms can enhance efficiency and create a cohesive digital ecosystem. By continuously optimizing collaboration tools, businesses can unlock their full potential, fostering a productive and collaborative work environment.
Choosing Secure Collaboration Tools for Your Business
Safeguarding data is needed now more than ever. With the increasing reliance on digital platforms and the rise of hybrid work models, organizations face heightened cybersecurity risks.
When asked to provide their three most important features of the platform they chose, 66% of respondents listed security as one of their choices, 43% named concerns about compliance and/or legal requirements, and 12% identified simplified IT administration. Similarly, 17% said a reduction in security risk is the most compelling reason for their business to consolidate platforms.
When selecting collaboration tools, businesses prioritize security features to protect sensitive data and ensure compliance with legal requirements. This includes robust encryption, secure access controls, data privacy measures, and regular security updates.
Organizations understand the importance of safeguarding their information and mitigating the risks associated with unauthorized access or data breaches. By choosing secure collaboration tools, businesses can instill trust among employees, clients, and partners, ensuring the confidentiality and integrity of their valuable information.
About the Survey
We polled 300 executives and directors at the director level and above across the North American information technology (IT) industry for this survey, which was conducted online and within the Gartner Peer Insights™ community from Dec. 18, 2022, to March 13, 2023. For complete survey methodology, please contact Ruzanna Tantushyan at PR@fusionconnect.com.
This content, which provides opinions and points of view expressed by users, does not represent the views of Gartner; Gartner neither endorses it nor makes any warranties about its accuracy or completeness.
Microsoft Teams
Calling Services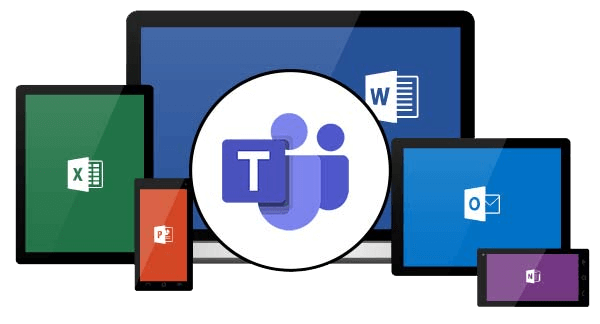 Make calls to mobile devices and landlines through Microsoft Teams with Operator Connect.

Expert insights, exclusive content, and the latest updates on Microsoft products and services - direct to your inbox. Subscribe to Tech ROUNDUP!
Is Your Internet Speed Performing As Promised?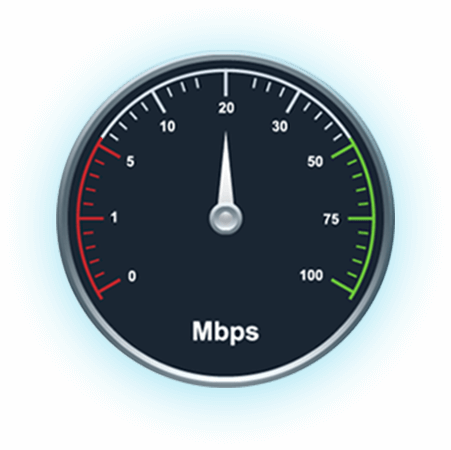 Measure your internet speed and get insight on jitter and latency.