That Meeting Should Have Been An Email
and 4 Other Trends Shaping the Future of the Hybrid Workforce
Posted on April 7, 2022 by Fusion Connect
Two years into the pandemic-forced shift in how we work, some workers are still feeling the strain.
When the U.S. office workforce got sent home in March 2020, companies and their IT departments adjusted quickly, in many cases giving their employees new tools to ease the transition and keep them connected and productive. As the pandemic wore on, these tools became more ingrained in the way remote workers operated. And, what was originally deployed as temporary fixes became a permanent patchwork of point solutions that might have made remote and hybrid work more complicated for workers than we envisioned.
We've reached an important mark with the pandemic waning. Companies are deciding now what the future of their office looks like. To help figure out how workers are feeling, Fusion Connect recently commissioned a study, conducted online by The Harris Poll among 800 office workers, the results of which could help business leaders make critical decisions about their future.
Consider that: Remote and hybrid workplaces have made some office workers feel less productive. Other workers spend too much time toggling between multiple tools to communicate with colleagues and keep track of projects.
Some hybrid workers report spending more time working than their peers who are not hybrid who have similar job responsibilities.
These are just some of the hybrid work trends from the survey.
As tech giants like Alphabet (Google), Apple, Meta, and Microsoft return to the office in a hybrid environment, and others, like Amazon, Reddit, and Twitter, keep more flexible remote options, every organization should be evaluating its return-to-work programs. No matter what your hybrid workplace of the future looks like, it's important to understand how employees feel about hybrid and remote work.
Only then can you make informed recommendations on the collaborative tools, resources, security policies, and other support that employees need to be productive and thrive.

5 trends shaping the future of the hybrid workforce
Here are five of the most significant findings from the survey about the state of hybrid and remote work in 2022, and how employees in the hybrid workforce are feeling:
1. Technology has slowed productivity for nearly a third of workers.
Some 31% of office workers say dealing with technology issues related to collaborating with others virtually has negatively impacted their productivity at work. Fully remote (39%) and hybrid workers (38%) are significantly more likely to report a negative impact on productivity than 100% on-site workers (23%).
Not everyone has enjoyed working from home or the hybrid environment that has them collaborating with colleagues not in a conference room but over video conferencing and on workplace tools like Teams, Webex and Slack. To combat this, leaders need to work closely with employees who may feel like they're struggling to support their well-being and productivity, while delivering superior IT solutions regardless of employees' locations.
2. Most workers juggle multiple communications channels.
More than 4 in 5 office workers (84%) use more than one communication channel for work, with 18% saying they use five or more.
The response to the pandemic and shift to a remote and hybrid workforce had organizations spinning up new tools to collaborate and communicate. How many different collaboration tools are you currently offering your employees? Are they integrated with your core business applications? How regularly are they being utilized? Are they really the best tools for your business? Now is the time to look at the applications you're using to improve efficiency, and to identify opportunities to further streamline the employee experience.
3. Not all hybrid workers are working from home, and they're using their own devices.
While 88% of hybrid workers say they regularly work from their home, many say they regularly work from a flexible/shared workspace (20%) or a coffee shop (16%).
Meanwhile, half of office workers (50%) say they use a personal device to work, and hybrid workers are much more likely than non-hybrid workers to report this (61% vs. 46%).
Employees accessing company-owned data and resources from public or shared networks using personal devices introduces potential security risks. Educating your hybrid workforce on cyber security best practices and using multi-factor authentication for accessing sensitive company data will help keep organization's data safe.
4. That meeting probably should have been an email.
Nearly three-quarters of office workers (74%) feel most meetings for work can easily be addressed in an email or via a collaborative tool instead.
We've all experienced a meeting that probably didn't need to be a meeting. While spending time seeing your peers is important, you don't want employees to feel like they're wasting time doing unnecessary tasks at work. This can lead to decreases in employee productivity, engagement, and morale. Give employees tools that promote cooperation, collaboration, and idea sharing without having to block off their schedule for a 30-minute video call.
5. Hybrid workers feel they work more hours.
Roughly a third of hybrid workers (34%) feel they work more hours than peers doing the same job who are not hybrid workers.
Remote work leads some employees to feel like they need to work more as the lines between work and home blur. Their computers are closer. They can complete tasks while watching television late at night. Answer emails at off hours. While flexibility is nice, it's critical to make sure you are reminding employees that they should establish boundaries, so they don't feel overworked.
---
Prepare for the present, and the future
The last few years have brought on new and unexpected challenges for many companies as they transform their workplaces to be most suitable for the future. But the journey is far from over. Rather, it's only just beginning.
How will you adapt to the preferences of current and future employees? What technology solutions best fit your structure? What resources will you need to provide to your hybrid workforce to maximize both productivity and morale?
These questions are critical as organizations manage the present and prepare for the future.
Fusion Connect is committed to providing future-proof solutions for clients.
Contact us today to get started on your journey into the future.
The survey was conducted online within the U.S. by The Harris Poll on behalf of Fusion Connect from February 17 to 22, 2022 among 800 U.S. office workers ages 18 and older. The survey is not based on a probability sample, and therefore, no estimate of theoretical sampling error can be calculated. For complete survey methodology, including weighting variables and subgroup sample sizes, please contact Ruzanna Tantushyan at PR@fusionconnect.com.
Microsoft Teams
Calling Services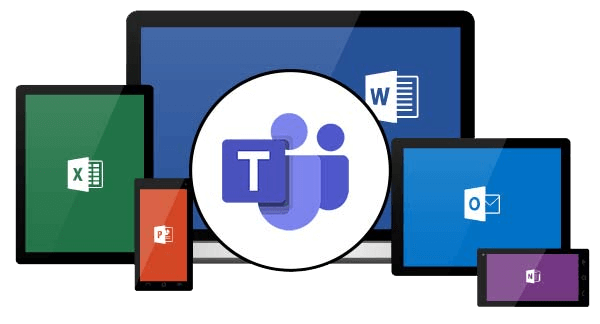 Make calls to mobile devices and landlines through Microsoft Teams with Operator Connect.

Expert insights, exclusive content, and the latest updates on Microsoft products and services - direct to your inbox. Subscribe to Tech ROUNDUP!
Is Your Internet Speed Performing As Promised?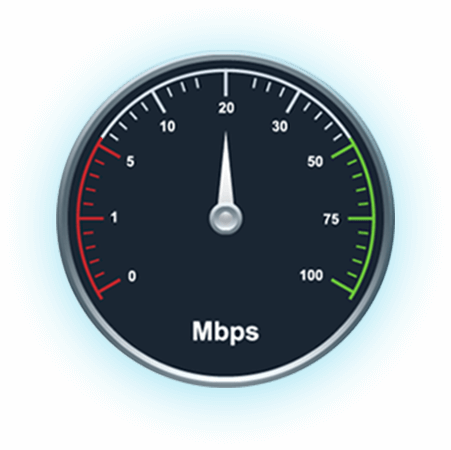 Measure your internet speed and get insight on jitter and latency.