Top 5 Workplace Trends for 2021
Posted on January 26, 2021 by Fusion Connect
The modern workplace is constantly evolving. In addition to the global pandemic, the work environment is affected by economic changes, technological developments, automation, and globalization. To keep up with these shifts, business leaders must rise to the challenge and exhibit a deep understanding of the top trends.
In this article, we'll discuss the key trends we believe will affect the workplace in 2021. We'll provide insights and steps to help enable a productive, collaborative, and connected enterprise as we emerge from the COVID-19 pandemic.
1. Rise of the Hybrid Workplace
The rise of the hybrid workplace brought an urgent need for companies to pivot from their current operations and adopt flexible working technologies to keep employees safe. Now more than ever, businesses rely on collaboration tools to mirror the office environment. As there are fewer opportunities for teams to interact physically, it's time for companies to invest in initiatives that will facilitate discussion, bonding, and collaboration. Digital transformation is at an all-time high, and we predict that many employees can expect to see a permanent shift towards home working in a post-COVID world.
Hosted Voice will be core technology in any remote work arrangement. We can expect to see 3 billion projected mobile Hosted Voice (VoIP) users by 2021. Not only does Hosted Voice make communication more convenient, but it is also more cost-effective because it uses an existing internet connection rather than requiring a separate system or additional hardware.
Unified Communications (UCaaS) software takes collaboration to a new level. From any device, anywhere, employees can hold secure virtual meetings with up to 1,000 attendees, screen and file share, instant message, and make calls from a single phone number. The goal is to equip employees to be productive, collaborative, and connected.
2. Heightened Cybersecurity Measures
The increased dependence on remote work software strategies and cloud computing means cybersecurity will be an even more significant concern in the future. Hackers and cyber attackers are more persistent than ever, so companies must proactively leverage end-point and networking security tools to establish and maintain an effective line of defense.
Businesses are beefing up their cybersecurity protocols. Even before the pandemic, estimates said the total value of cybersecurity products would exceed $1 trillion this year.
IT and security teams are tasked with managing threats and ensuring uninterrupted access to corporate networks. Advanced security solutions like Unified Threat Management (UTM), Managed WiFi & Remote VPN, which offer end-to-end security and proactive monitoring, are worth the investment.
3. Gen Z Enters the Workforce
Generation Z is the newest entrant in the modern workforce. Born between 1997 and early 2010, the oldest member of this group turns 24 this year. It's predicted that by 2025, Gen Z will account for up to 21% of the global workforce.
Colloquially known as "Zoomers" or the "Tik Tok Generation," Gen Zs are quite different from Millennials. They were born and raised entirely with iPads, WiFi, and smart home technology. Because they are digital natives, they expect the modern workplace to be equipped with digital collaboration software tools. Gen Z is diverse, culturally aware, and practical in approaching their careers and education.
In a U.S. survey, most Gen Z respondents said it was important for them to work for a company that allowed them to make a difference and aligned with their social values. The majority of Gen Z (two-thirds) rated equal opportunities for pay, promotion, learning, and career advancement opportunities as the top factors that build trust with their employer.
Businesses should embrace the mindsets and tech-savvy skills that this new generation brings to the table to retain top Gen Z talent.
4. Big Cities Face Mass Exodus
The shift to remote work will cause a mass migration of workers away from densely populated cities like New York City, San Francisco, and Los Angeles. Workers are embracing faraway beaches, cafes, and other alternatives to working from home. 14 million to 23 million Americans are planning to relocate to a new U.S. city or region due in part to the growing acceptance of remote work, according to Upwork's Remote Workers on the Move report.
About 55% of people would choose to move over 2 hours away from their current location in search of cheaper housing. With many companies deciding to keep remote work in place through 2020, people are taking immediate action to change their living arrangements and locations. In October 2020, the national rent index fell 0.4%, according to real estate data site Apartment List's monthly report. Companies are also jumping on this trend to capitalize on cost savings from cutbacks in travel and office buildings.
5. Offices Will Never Be the Same
Many employees don't want to return to the office full time, if at all. In fact, nearly two-thirds of U.S. workers would like to continue to work remotely once it is safe to return to the workplace, according to a Gallup poll. Some companies have found their employees to be just as productive outside of the traditional workplace as coming into an office full time. According to a study released by Mercer, 94 percent of respondents said productivity was the same or higher than before the pandemic, even with employees working remotely. Findings from a Boston Consulting Group (BCG) study showed that 75 percent of workers maintained or improved productivity on individual tasks during the pandemic.
With the loss of physical interactions, companies will need to find innovative ways to cultivate an inclusive, cohesive culture by communicating values often, recognizing great work, hosting happy hours and town halls, and encouraging a healthy work-life balance. While the future is uncertain, the trends point to areas of actionable change with the hope that we emerge from this difficult time as happier, more productive workers.
Microsoft Teams
Calling Services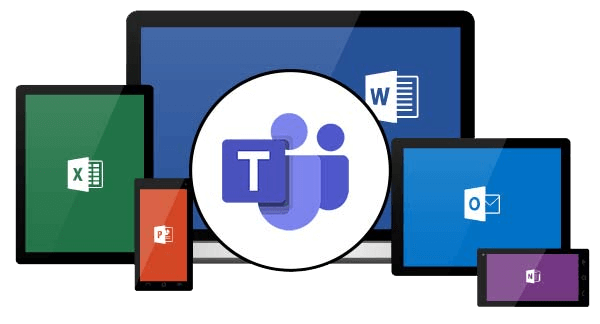 Make calls to mobile devices and landlines through Microsoft Teams with Operator Connect.

Expert insights, exclusive content, and the latest updates on Microsoft products and services - direct to your inbox. Subscribe to Tech ROUNDUP!
Is Your Internet Speed Performing As Promised?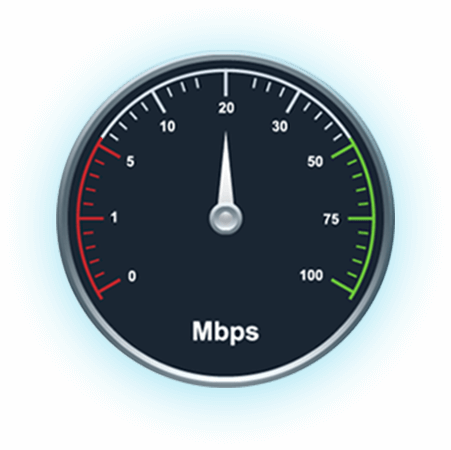 Measure your internet speed and get insight on jitter and latency.