Top Three Microsoft Teams Premium Enhancements
Posted on July 31, 2023 by Fusion Connect
In today's fast-paced world, efficient communication and seamless collaboration are vital for organizations to thrive. Microsoft Teams Premium add-on license offers a range of powerful features that leverage AI (Artificial Intelligence) technology to enhance meeting experiences, deliver engaging webinars, and streamline virtual appointments.
Let's delve into these exciting capabilities and explore how they can revolutionize the way we work and connect.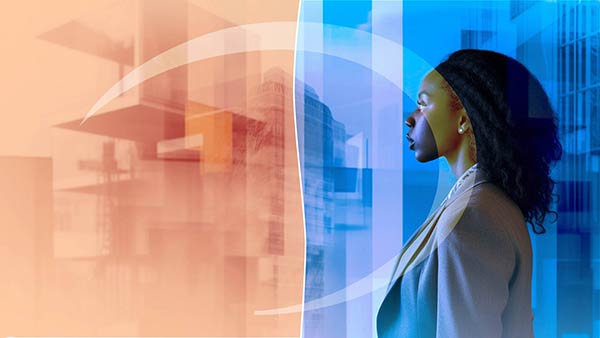 Connecting the Dots: Microsoft Teams Premium enhancements streamline communication, ensure data protection, optimize collaboration, and elevate overall work efficiency for businesses. Embrace the future of collaboration with Microsoft Teams Premium and unlock a new level of success for your organization.
Top Microsoft Teams Premium Enhancement: AI-Powered Meetings
One of the key objectives of AI enhancements in Teams is to provide users with an enriched meeting experience while minimizing distractions. Here are some notable features:
Intelligent Recap
Stay focused on the most important meeting information with the help of AI-generated recaps that summarize key points and discussions.
AI-Generated Tasks and Action Items
Following up with meeting attendees becomes a breeze as AI generates tasks and action items based on the meeting content, making it easier to assign and track responsibilities.
AI-Generated Notes
Instead of getting bogged down by note-taking, Teams automatically generates meeting notes, allowing participants to concentrate fully on the discussion.
Timeline Markers in Meeting Recordings
Navigating through meeting recordings is made effortless with timeline markers that highlight when your name was mentioned, when you joined or left, and when others spoke.
Live Translation of Meeting Captions
Bridging language barriers, Teams facilitates global teamwork by providing real-time translation of meeting captions, fostering collaboration across geographies.
Top Microsoft Teams Premium Enhancement: Advanced Webinar Features
For organizations aiming to engage large internal audiences or deliver professional webinars, Teams offers advanced functionality that enhances the presenter and attendee experience. Key features include:
Virtual Green Room
Presenters can utilize a dedicated space to stage content, interact with each other, respond to attendee chats and Q&A, ensuring a polished and well-prepared webinar.
Customized Attendee Experience
Curate and manage the content visible to attendees during webinars, minimizing distractions and creating a seamless and focused environment.
Automated Reminder Emails
Attract more attendees by sending automatic reminder emails prior to the webinar, ensuring a higher turnout, and maximizing the impact of your message.
Waitlist and Manual Approval
Effectively manage demand and registration capacity by enabling a waitlist feature and manually approving registrants, allowing for a controlled and organized audience size.
Top Microsoft Teams Premium Enhancement: Virtual Appointments
Teams offers a comprehensive solution for organizations that rely on appointment-based interactions. Whether it is virtual health calls, sales appointments, or legal consultations, the virtual appointments feature offers numerous benefits. Consider the following:
Personalized End-to-End Experience
Provide customers with a tailored experience through pre-appointment SMS reminders and a branded lobby room, setting the stage for a seamless and professional interaction.
Queue View and Pre-Appointment Chat
Get a holistic view of scheduled and on-demand appointments in a single location, empowering your team with pre-appointment chat capabilities for efficient customer engagement.
Appointment Reports and Trends
Gain valuable insights into your business performance with aggregated appointment reports and trends, allowing you to optimize wait times, minimize no-shows, and enhance customer experiences.
Frictionless Joining Experience
Clients can join appointments without the need to download Teams on their mobile phones, streamlining the process and ensuring a hassle-free connection.
The Future of Collaboration with Microsoft Teams Premium
Microsoft Teams' AI-powered enhancements are revolutionizing the way organizations collaborate, communicate, and conduct appointments. From optimizing meeting experiences to delivering engaging webinars and streamlining virtual appointments, these features offer a powerful suite of tools to drive productivity and efficiency. Embrace the future of collaboration with Microsoft Teams Premium and unlock a new level of success for your organization.

Don't forget to subscribe to Tech UNMUTED on your favorite podcast platform or on YouTube, to ensure that you never miss a new episode. Until next time, stay connected.

References:

Learn Microsoft Teams: Microsoft Teams Premium licensing

Microsoft Teams Premium
Microsoft Teams
Calling Services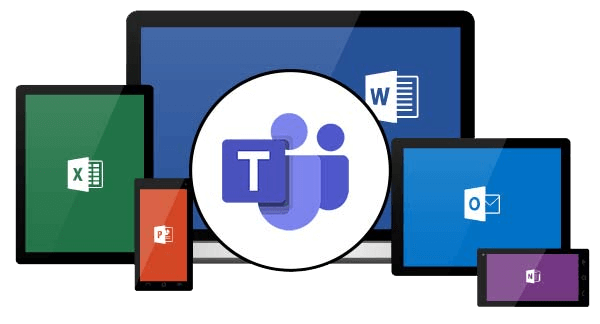 Make calls to mobile devices and landlines through Microsoft Teams with Operator Connect.

Expert insights, exclusive content, and the latest updates on Microsoft products and services - direct to your inbox. Subscribe to Tech ROUNDUP!
Is Your Internet Speed Performing As Promised?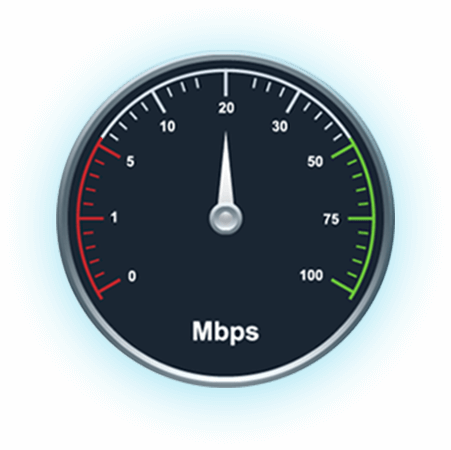 Measure your internet speed and get insight on jitter and latency.