Understand Calling in Microsoft Teams
Posted on June 26, 2023 by Fusion Connect
As organizations embrace remote work and virtual collaboration, Teams has become an essential tool for communication. Whether you are new to Teams or looking to enhance your calling experience, this guide will equip you with the knowledge you need to unlock the full potential of calling in Microsoft Teams.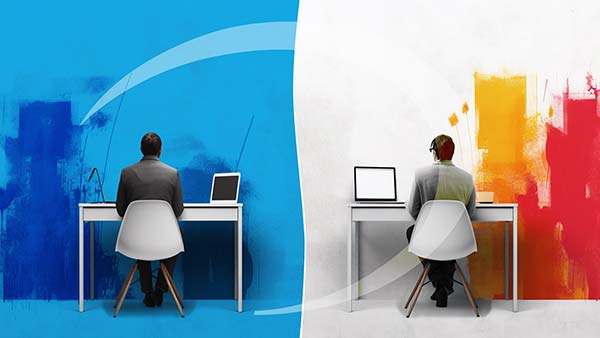 Connecting the Dots: Understanding calling in Microsoft Teams can contribute to making work easier in several ways. It provides a seamless and integrated communication platform, allowing you to make and receive calls directly within the Teams interface. Additionally, Teams offers a range of calling features and functionalities enabling efficient call management. Understanding calling in Teams empowers you to leverage advanced features, facilitating better decision-making and enhancing productivity.
Getting Started with Calling in Microsoft Teams
Are you ready to take your communication and collaboration to the next level? With Microsoft Teams, you can seamlessly connect with colleagues, clients, and partners using the power of calling. Whether you are new to Teams or looking to enhance your calling experience, let's dive in and discover how this powerful tool can transform the way you communicate in the modern workplace.
Setting Up Calling in Microsoft Teams
To get started, you will need to ensure you have the necessary calling plan or provider set up. This can include options such as Microsoft Calling Plans, Direct Routing with a SIP (Session Initiation Protocol) trunking provider, or Operator Connect.
Once your calling plan is in place, you can easily configure your calling preferences, such as enabling voicemail, setting up call forwarding, or customizing your caller ID. Microsoft Teams offers a user-friendly interface that guides you through the setup process, making it simple to personalize your calling experience.
Whether you are using Teams on your desktop, mobile device, or dedicated desk phone, the setup process remains consistent, ensuring a seamless calling experience across all your devices. With just a few clicks, you will be ready to make and receive calls, collaborate with colleagues, and stay connected where work takes you.
Exploring Calling Modes of Microsoft Teams: Voice, Video, and Audio Conferencing
Microsoft Teams Calling offers a versatile calling experience that goes beyond traditional voice calls. With Teams, you can explore various calling modes to enhance your communication.
Voice calls allow you to have real-time conversations with individuals or groups, just like a regular phone call. Video calls take it a step further, enabling face-to-face interactions and fostering a sense of connection even when working remotely. You can easily switch on your camera and engage in high-quality video calls with colleagues, clients, or partners. Additionally, audio conferencing enables you to host or join conference calls, making it effortless to collaborate with multiple participants from different locations.
By leveraging these different call modes, you can choose the most appropriate method for your communication needs, whether it is a quick voice call, a video meeting, or a conference call with shared presentations.
Making Outgoing Calls with Microsoft Teams: Dialing, Transferring, and Holding
When you need to reach someone, simply open the calling interface, and enter the recipient's phone number or search for their contact. With just a few clicks, you can initiate the call and start your conversation.
In cases where you need to transfer a call to another colleague or department, Teams provides seamless call transfer capabilities.
Additionally, if you need to put a call on hold temporarily, Teams offers a convenient hold feature. This allows you to pause the call, attend to other matters, and resume the conversation when you are ready.
Receiving Incoming Calls on Microsoft Teams: Answering, Routing, and Call Queues
When a call comes in, Teams provides various options for answering and routing the call. You can simply click the answer button to accept the call and start the conversation.
If you are unable to answer, Teams offers call forwarding capabilities, allowing you to redirect the call to another colleague or department. Moreover, Teams enables the creation of call queues, which automatically route incoming calls to a designated group of people.
Troubleshooting Common Calling Issues and Ensure Call Quality with Microsoft Teams Tools
If you encounter any problems during a call, Teams offers a range of diagnostic features to help identify and resolve the issue. You can access call logs, check network connectivity, and review call quality statistics to pinpoint potential problems.
Additionally, Teams provides real-time insights into network conditions, such as jitter, packet loss, and latency, which can impact call quality. By monitoring these metrics, you can proactively address any network-related issues that may affect your calls.
Share What You Know and Stay in Touch
If you've learned something from this blog, don't be shy about telling your friends and coworkers about it. Sign up for Fusion Connect's Tech ROUNDUP newsletter if you want to learn about the latest tech news and trends.
References:

Microsoft Support: First things to know about calls in Microsoft Teams

Microsoft Support: Overview of Teams calls
Microsoft Teams
Calling Services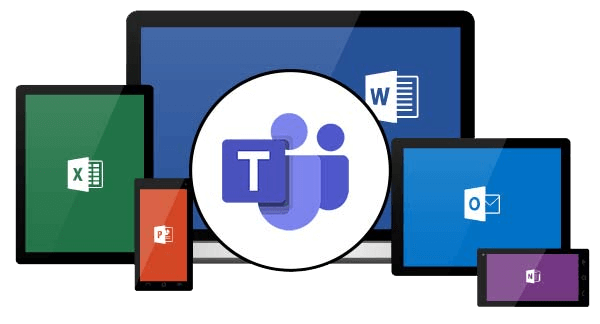 Make calls to mobile devices and landlines through Microsoft Teams with Operator Connect.

Expert insights, exclusive content, and the latest updates on Microsoft products and services - direct to your inbox. Subscribe to Tech ROUNDUP!
Is Your Internet Speed Performing As Promised?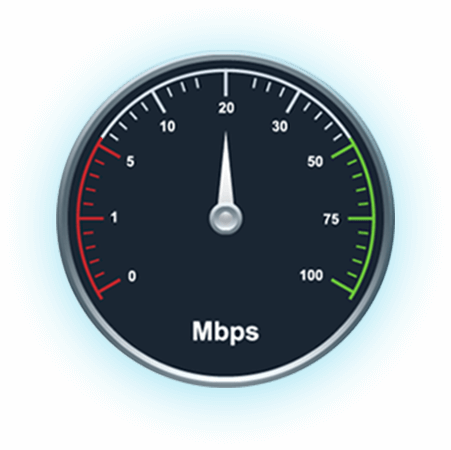 Measure your internet speed and get insight on jitter and latency.