The Impact of Web Conferencing on Company Interactions
Posted on August 16, 2021 by Fusion Connect
Web conferencing owes much to the COVID-19 pandemic. As employees were forced to work from home, businesses had no choice but to take all of their communications online. And thanks to this, many companies survived and even thrived during the public health crisis.
Web conferencing is one of the most impressive technologies that's powering our world. It's enabled us to stay connected with others, even if we can't physically spend time together. And in the future, it could become the norm rather than the exception.
To help you understand it all, let's discuss the details of this revolutionary new technology. But, more importantly, we'll talk about the best web conferencing platform for your business. Let's start our discussion with the web conferencing definition.
What is Web Conferencing?
A web conference is a method of placing calls or holding meetings for multiple people over the Internet. It's an umbrella term encompassing a wide range of digital conferencing systems and solutions, from video conferencing to screen sharing. It also supports various devices, such as smartphones, laptops, and voice over IP (VoIP) telephones.
One of the key technologies that make web teleconferencing work is Web Real-Time Communication (WebRTC), an open-source API developed jointly by Mozilla, Apple, Microsoft, and Google. It gives browsers the ability to broadcast high-quality voice and data audio in real-time, regardless of the number of participants. Because WebRTC enabled web conferencing to run natively on a browser, the technology became much more widespread.
Many practical applications to web conferencing facilitate business operations over large distances. Virtual meetings and daily huddles between teams across branches are some of the most common. It allows, for instance, the marketing team in New York to collaborate with the sales force in Los Angeles. In addition, features like screen and file sharing allow resources to be quickly sent between the two teams.
Video conferences are also one of the things that this technology enables, something that was cost-prohibitive just a few years back. Management from the head office, for example, can hold a company-wide meeting across locations without having to fly everyone to headquarters.
Educational sessions can now also be done online through webinars. HR and technical training teams can use media conferencing to host and train new hires online instead of requiring employees to report to a training center.
Finally, web conferencing can also be a great marketing tool. You can invite influencers or evangelists to host webinars and talk about a particular topic. Then, your customers can simply log in to watch. It's a cost-effective solution to holding expensive summits and in-person events.
How Has Web Conferencing Changed in the Last Two Years?
In the two years prior to the pandemic, web conferencing was already enjoying an uptrend. Remote working and the emergence of the digital nomad lifestyle emphasized robust online communications even more. Client meetings, job interviews, and collaborations increasingly happened online through web conferencing.
Then everything sped up with the COVID-19 pandemic. With people in lockdown, work-from-home arrangements became not just the norm, but a requirement. Consequently, businesses, organizations, and schools relied on web conferencing systems for their communication and meeting needs. This event led to the popularity of Zoom, with other conferencing platforms following suit.
Today, web conferencing tools are increasingly becoming more feature-packed and user-friendly. There's also more emphasis on unified communications (UC) solutions, as more and more businesses find their workforce distributed over larger distances.
Are Video and Internet Conferencing the Same as Web Conferencing?
People often confuse web conferencing, video conferencing, and Internet conferencing. Many use the terms interchangeably in everyday language. While they can mean the same thing, strictly speaking, there are vital differences between them.
Video conferencing is any technology that enables the transmission of audio and video in real-time. It doesn't have to be over the Internet either, as early videoconferencing systems existed in the 1980s before the widespread adoption of the Internet.
Web conferencing, in contrast, is the general term that describes any form of virtual meeting solution over the Internet. Video conferencing is one of them, making it a subset of web conferencing. In addition, web conferencing also includes other solutions like instant messaging, screen sharing, and virtual whiteboards.
Aside from the technical explanation, there's also a difference in their usage. A web conference refers more to a meeting that involves one person speaking to many, such as with a presentation, live event, or training session. As such, web conferences involve a large number of participants, which require fast Internet speeds and proper moderation.
A video conference, in contrast, is considered more of a call; everyone has equal "speaking rights" instead of just the host. It's also vital that everyone has a video camera and microphone enabled to facilitate discussion. Thus, it's more suited for virtual meetings and weekly huddles that involve collaboration and brainstorming.
The platforms you'll use with video conferencing are most likely the same you'll use with web conferencing, although not always. That may be how the interchanging of these two terms originated.
What are Good Web-based Conferencing Platforms?
As web conferencing systems evolved they have become much more robust and feature-packed. As such, you'll find a buffet of options if you plan on shopping for one. Most major tech brands today have some form of web conferencing software in their product roster.
The most well-known web conferencing platform is, of course, Zoom. Other examples include Webex, Microsoft Teams, Google Meet, and Slack. The one question you'll probably have by now is, "how do I pick one?"
Here are some factors to consider:
Free vs. Paid

As Zoom showed, free web conferencing models are adequate for most users. The audio and video quality is there, as well as basic features like instant messaging and file sharing. For small teams that don't need to host many users, free options are an obvious choice.

Paid options open up more features, like collaboration tools, support for many more participants, and integration with other business systems. If any of these requirements are crucial for your business, get a paid option.

Ease of Use

Any good web conferencing platform should be as easy to use as picking up a phone and making a call. Remember that not everyone is tech-savvy, so make sure anyone in your organization can pick it up and use it intuitively.

It's also a bonus if users can join in the meeting from any device without downloading any software.

Security

Hosting a virtual meeting should be as secure as if it takes place behind closed doors. Make sure it has layers of security in place and access control so you can moderate who joins the meeting.

Features

All things being equal, it's the features of your web conferencing solution that might be the deal-breaker. What you're looking for will depend on your needs.

Do you often host a webinar that involves hundreds of participants? If so, it's best to get a solution that can support a crowd without slowing down. Are you regularly holding brainstorming sessions? Then make sure it has collaboration tools like whiteboards, polling, and screen sharing.

Pricing

You should always put value for money at the top of your list. No, it doesn't mean always getting the cheapest option. Instead, it means that you're paying a reasonable price for features that are important to you.
Web Conferencing Alternatives
Zoom has taken the web conferencing world by storm and is now one of the most used platforms. However, despite being ubiquitous, it may not always be the best solution for a business environment. Security flaws have been a concern, as have the lack of robust collaboration tools and ability to integrate with an organization's existing business platforms.
What are some alternatives to Zoom?
One is Microsoft Teams, which offers top-notch collaboration tools and meeting features that are especially suited for the corporate setting. It has tight integration with other Microsoft products like SharePoint and Office. Teams may be a great option if your business already uses Microsoft, as it will slide into your workflow smoothly.
Also, consider Cisco Webex. It has the same simplicity and voice quality as both Teams and Zoom, plus a few more features. These include a virtual whiteboard, more administrator control, and advanced screen and app sharing. If you need more collaboration tools, you can also upgrade to Cisco Teams.
Webex is particularly powerful when integrated into a hosted voice service, like FusionWorks. This powerful solution combines all of the communications solutions across your organization – from phones to video – into one secure platform. It can even work exceptionally well with other business-critical tools like Salesforce, Microsoft 365, and Google Suite.
No matter what you decide to use, make sure to understand the differences between offerings and how they align to your own business requirements.
If you'd like to learn more about web conferencing solutions and unified communications options from Fusion Connect, contact us today.
Microsoft Teams
Calling Services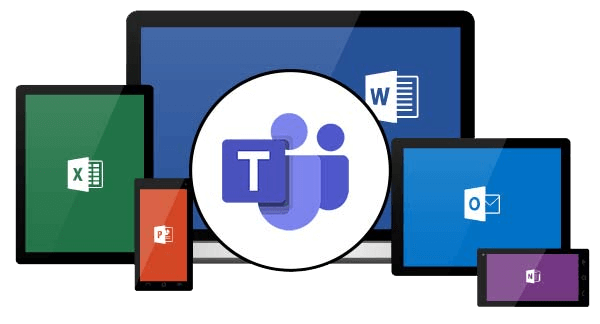 Make calls to mobile devices and landlines through Microsoft Teams with Operator Connect.

Expert insights, exclusive content, and the latest updates on Microsoft products and services - direct to your inbox. Subscribe to Tech ROUNDUP!
Is Your Internet Speed Performing As Promised?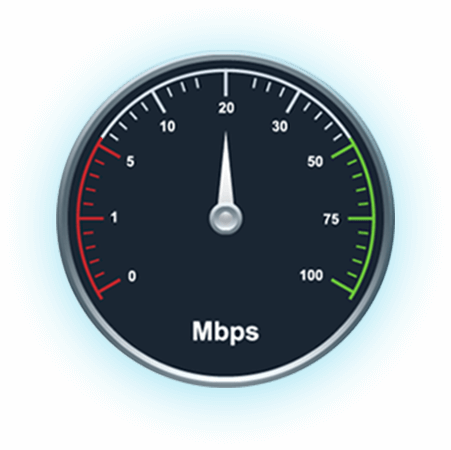 Measure your internet speed and get insight on jitter and latency.