A Guide to Contactless Shopping in 2020
Posted on November 30, 2020 by Fusion Connect
Contactless shopping is a collective term for any retail experience that keeps physical interaction to a minimum. Due to the COVID-19 crisis, services such as 'Order for Pickup' and 'Click and Collect' have seen huge increases worldwide.
Since the pandemic's start, 'Order for Pickup' volume alone has risen by 202%. Contactless payment shops such as eCommerce retailers have seen 40.3% of seniors and baby boomers switch to online shopping instead of increasing their risk of infection by visiting physical stores.
There has been a considerable increase in contactless shops, as physical stores have been forced to close their doors amid COVID-19 fears. Instead, retailers have implemented online ordering and payment systems, often providing curbside pickup or home delivery services to eliminate physical contact.
As most of the world braces itself for its first COVID winter, 61% of consumers are still fearful for their health, with 82% worried about the health of others. Is contactless retail going to simplify this year's holiday shopping? Are digital wallets and contactless payment retailers the 'new normal?'
Contactless Shopping: Understanding the Basics
Contactless payment options have been available since the mid-1990s, with only a few early adopters embracing this technology during that period. Fast forward almost 30 years, and this payment option has spread to thousands of merchants, retailers, banks, and credit card companies across the globe. In fact, contactless shopping was becoming prevalent even before the COVID-19 crisis.
Recently though, contactless technology has helped provide a better experience for both consumers and retailers. Contactless shopping has enhanced the retail path to purchase and helped businesses survive through furloughs, lockdowns, and physical store closures since COVID-19 emerged.
For example, a local restaurant can no longer have customers eating at tables, queueing for pickups, touching surfaces, or making contact with employees. However, by adjusting their ordering process, creating physical barriers, and introducing contactless payment and pickup services, restaurants can maintain social distancing recommendations. This means that the business can remain open and viable throughout ongoing lockdown periods.
In the last few years, the use of AR technology has allowed retail customers to 'try on clothes' using mobile applications, see what furniture would look like inside their homes, and 'walk around stores' from the comfort of their home.
The combination of digital wallets, contactless payments, AR technology, mobile applications, and sophisticated drone technology has made contactless shopping a synergistic experience that has changed global commerce dynamics.
Contactless Shopping During the Holidays
The Coronavirus pandemic has totally upended the retail industry. Store closures have accelerated, malls and stores have been temporarily shut, and many companies have had to file for bankruptcy, leading to a surge in store closures. These changes have instilled new behaviors in consumers, many of which are spending more time and money online. This means that long-standing holiday traditions such as the infamous 'Black Friday' sale are currently being tested.
Luckily, we offer a wide range of services to help retailers survive and thrive throughout the 2020 holiday season and beyond.
Black Friday deals used to be shrouded in secrecy; announced in early November, they helped to create excitement and anticipation amongst consumers. This year, many retailers announced their Black Friday deals early along with their updated pricing, allowing customers to start shopping and planning ahead.
This approach helps protect vulnerable shoppers from Black Friday crowds (if shops are allowed to open at all this year). As well as introducing early sales pricing, many stores are offering shoppers the option to Buy Online and Pick Up in Store (BOPIS).
BOPIS is excellent for consumers that want to lower their risk of contracting COVID-19 while still reaping the benefits of exclusive holiday discounts. Exclusive BOPIS kiosks have been set up by many retailers, allowing customers to make just one journey and collect their holiday bargains.
Retailers
For retailers, specialist mobile apps and pre-arranged pickups for orders in parking lots or doorstep deliveries may be the only viable options to continue business this holiday season. We help retailers by offering integrated cloud solutions that enable contactless shopping.
We offer customized solutions to keep your network up and running to support your eCommerce, phones, and call centers through unified communications, contact centers, and advanced networking and security services. Build your reputation as being an adaptable, efficient business that cares deeply about its customers during these difficult times.
Restaurants
Although restaurants are closing at an unprecedented rate, digital solutions are helping many thrive this holiday season. We can help you use your resources more efficiently and increase order volume.
By using cloud communications systems, like call centers, restaurants are managing orders effectively, promoting online self-service ordering, and serving customers. If your establishment hasn't integrated online orders and contactless pickup/delivery services yet, this holiday season could be bleak.
Methods of Contactless Shopping
Several popular methods allow retailers to facilitate contactless shopping. Two of the leading solutions are:
ECommerce
ECommerce is the online evolution of traditional catalog shopping, and it's probably the safest way to shop during the current pandemic. Online shopping allows customers to order products using voice assistants, desktops, laptops, mobile devices, and text messaging platforms. This contactless form of shopping eliminates the need for face-to-face interaction and means you can complete your holiday shopping from the comfort of your home.
Curbside Pickup
Curbside pickup is very similar to eCommerce. However, the delivery location is usually the retail store instead of the customer's address. This makes it a really safe option for people who want to complete their holiday shopping and avoid entering into close proximity with other shoppers. Some retailers are even rolling out concierge shopping services for seniors and at-risk individuals. Shoppers simply:
Park in designated spots issued by the retailer
Scan a QR code or membership card with a member of staff (without having to roll down their window)
Relay their orders to the member of staff
Wait in their car while the concierge completes their shopping and drops it in their trunk
What Contactless Shopping Means For Your Business
Services like curbside pickup and same-day delivery have been gaining popularity over the past few years. However, COVID-19 has pushed these services to become a practical no-brainer. For the majority of retailers, offering these services is paramount to surviving this holiday season and beyond.
In an ideal world, you'll have to make your order and fulfillment process as seamless as possible. This involves allowing your customers to shop online and letting them choose a fulfillment option that works for them (for example, delivery or curbside pickup). Their order will then be forwarded to you and your team so that you can implement them and make the customer experience quick and efficient.
When your customer arrives at your online checkout, they expect to simply click on their fulfillment option of choice. If this service is unavailable, the chances are, they'll decide to shop with a competitor who can provide contactless shopping.
If you implement services such as scan-and-go, eCommerce solutions, curbside pickups, and deliveries, they all work in synergy to make life easier for you and your customers. Additionally, features such as real-time point-of-sale checkout systems help free retailers from physical operations constraints. This means that stores can start offering eCommerce type experiences for their customers, which is crucial during present times.
Physical retailers have never been faced with such challenges, but COVID-19 has forced thousands of businesses to 'future-proof' their stores or risk closing down. Now, retailers that stay one-step ahead will be the ones that survive and excel throughout the coming months and years.
Conclusion
It's not too late to create a seamless contactless shopping experience for your customers. Whether this means revamping your advanced networking and security, empowering your remote workforce with reliable cloud communications, or enabling eCommerce and customer service with enhanced phone service and call centers, we can help you stay connected.
For decades, we've helped businesses deploy, design, and manage integrated cloud solutions for the workplace. We can assist you with everything from remote working tools to wireless internet service to help your business succeed, no matter the circumstances.
Contact our dedicated experts today for a consultation. We can take your business to the next level with our secure, flexible, and customized suite of solutions. We'd love to talk about your needs and how we could help enhance your productivity.
Microsoft Teams
Calling Services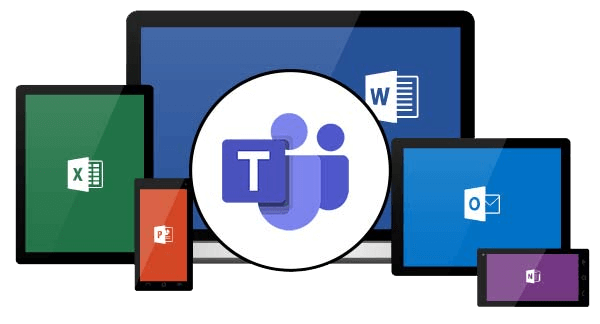 Make calls to mobile devices and landlines through Microsoft Teams with Operator Connect.

Expert insights, exclusive content, and the latest updates on Microsoft products and services - direct to your inbox. Subscribe to Tech ROUNDUP!
Is Your Internet Speed Performing As Promised?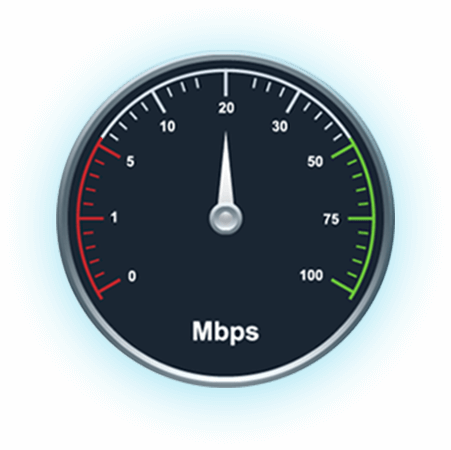 Measure your internet speed and get insight on jitter and latency.