CX as a Competitive Advantage
Customer Experience (CX) is our not-so-secret ingredient. Pass it on.
Posted on August 9, 2022 by Rod Brownridge
CX continues to be the hot topic, and here at Fusion Connect, we're all in. This is partly because we want our clients to be happy, plain and simple. But it's also because we recognize that when our clients feel supported through exceptional service, they can focus on providing exceptional service to their own customers. This helps to make them more competitive, and it directly impacts their bottom line. It's a win-win.
I recently spoke at Opentalk, an annual CX summit by our good friends and partners at Talkdesk where, together with other industry thought leaders, we dove deeper into this subject and how we strive to provide frictionless experience to our clients at Fusion Connect.
---
Omnichannel and Beyond
Today's customers expect communication options in multiple formats, not just the traditional phone or the contact center. This expansion of channels includes text, chat, mobile, social, and web, reflecting how people approach shopping and finding care or services.
People expect to experience omnichannel delivery in customer care, sales, and support. Uniting these disparate channels can simplify the customer journey and help ensure a positive experience that reinforces brand loyalty. We started out discussing the roadblocks. For instance, the goal of seamless omnichannel engagement can be a bit of a struggle for companies today. As always, my advice is to focus on customer needs and preferences and let that be your guide.
Of course, there's a lot of excitement around AI in CX. The next step for AI in CX is prediction. This builds on the success of using artificial intelligence to automate activities and engage with customers through virtual agents and chatbots. Imagine predicting customer needs and wants rather than having to provide reactive service.
Join Our Customer Experience Webinar
October 4, 2022 at 2pm EST
Join Micah Solomon, customer service and customer experience consultant, trainer, and e-learning producer, and myself for a webinar on October 4, 2022 at 2pm EST. We'll be discussing anticipatory customer experience engagement strategies for organizations to convert customers into loyalists and, ultimately, brand ambassadors.
Looking to the Cloud for Answers
Businesses are looking to solutions like Contact Center as a Service (CCaaS) to bolster efforts to provide good client service and create experiences that ensure customers / clients return again and again. With rapidly changing work environments, the ability for businesses to connect with customers quickly and seamlessly is a top priority. Most robust offerings include some or all of the following:
Omnichannel engagement across all customer communication channels.
We all know that customers want options. They want to buy online and ship to home or office, pick up items curbside, take advantage of mobile banking, and so on. It's a chance for companies to connect with customers on their channel of choice, whenever they want.
Smooth customer journeys that drive customer engagement.
A good CCaaS solution allows businesses to design and deploy customer journeys that automatically trigger call flow actions, such as CRM data dips, callbacks or menu options.
Real-time visibility into valuable data.
When Contact Centers integrate effectively with CRM platforms, agents better understand what the customer needs are and how best to respond. This can mean faster call times, better call.
AI-powered self-service tools.
Technology can help you effectively vet customer issues, sending the most complex matters to live agents and offering suitable alternatives via bots and a self-service knowledge base.
Cloud-based CCaaS solutions can cover all this and more. They can be deployed and scaled from anywhere and have built-in encryption and monitoring security. CCaaS can also contain features and functionality that are easy to manage while lowering operational costs.
Committing to CX Means Providing Exceptional Service
We know our clients have many choices when selecting a technology solution. Plenty of companies offer similar solutions to ours, so what sets us apart? Our commitment to CX. And, a cornerstone of that commitment is our service guarantee.
You've heard us talk about this before. Our service pledge provides peace of mind. It ensures a world-class client experience through 5-point industry-leading service guarantee focused on business acceleration. These are the industry's most comprehensive service guarantees covering Unified Communications (UCaaS), and SD-WAN. And most of Fusion Connect's guarantees apply to either or both services, so you don't need to buy both services for the guarantee to apply.
Providing exceptional client experience takes a team that shares one client-centric culture.
I am certainly proud of the work that we do at Fusion Connect with my team for our clients and their customers. It's especially nice when effort is acknowledged: we've been recently recognized for our dedication to excellent CX.
We're thrilled to have been selected as The Stevie® Awards Winner for Customer Service Team of the Year. And, I'm proud to say that we were also named a Gold @GlobeeAwards Winner in the "Customer Service and Support Team-Department of the Year" category for 2022.
Customer Service & Support Team of the Year
Fusion Connect has been named the GOLD GLOBEE® WINNER in the "Customer Service and Support Team - Department of the Year" category for 2022.
Let's Start the Conversation
Fusion Connect is committed to providing future-proof solutions for customers. Let's talk about voice service options that best meet your business needs.
Microsoft Teams
Calling Services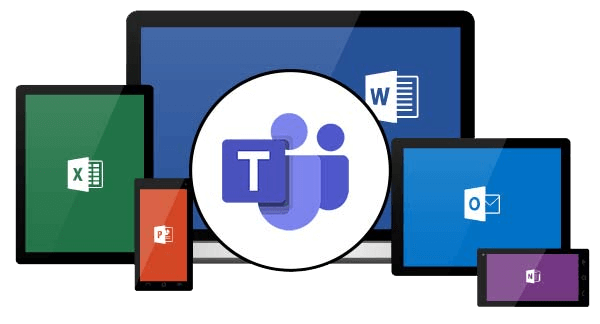 Make calls to mobile devices and landlines through Microsoft Teams with Operator Connect.
Get Your Free Trial

Expert insights, exclusive content, and the latest updates on Microsoft products and services - direct to your inbox. Subscribe to Tech ROUNDUP!
Is Your Internet Speed Performing As Promised?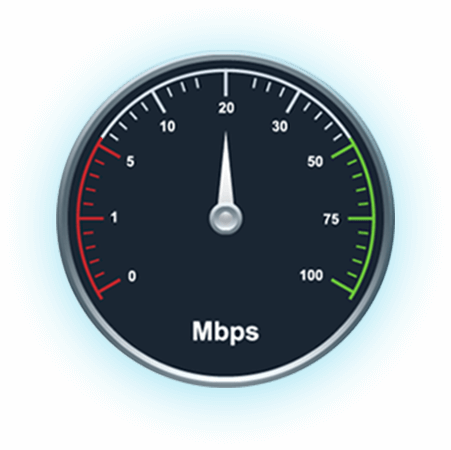 Measure your internet speed and get insight on jitter and latency.
Speed Test Plus