Can You Make Phone Calls Through Teams?
Posted on June 21, 2023 by Fusion Connect
In today's interconnected world, effective communication is key to success in both personal and professional spheres. Microsoft Teams has revolutionized the way organizations collaborate, but did you know that it can also serve as your phone system? With Teams, you can make and receive phone calls, eliminating the need for separate phone hardware or software.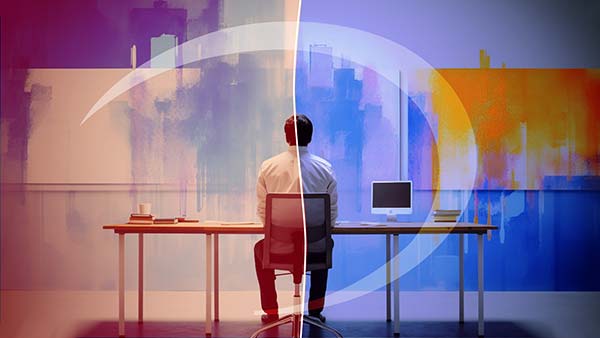 Connecting the Dots: Calling through Microsoft Teams simplifies and improves work processes by providing a centralized communication hub. This eliminates the need to switch between multiple tools and enhances efficiency. Overall, Teams Calling makes work easier by offering a seamless and efficient communication experience that enhances collaboration and productivity.
Teams Calling Features and Functionality:
Enhancing Your Communication Experience
Microsoft Teams offers a comprehensive solution that goes beyond messaging and collaboration. With its advanced calling features and functionality, Teams revolutionizes the way we make and receive phone calls.
Configuring Calling Permissions and Settings
Take control of your calling experience by configuring calling permissions and settings in Microsoft Teams. Customize who can make and receive calls, set up call routing preferences, and define call handling options. With fine-grained control over calling permissions, you can ensure that communication within your organization algins with your specific requirements.
Placing Outgoing Calls
Making phone calls through Teams is simple and efficient. Utilize the Dial Pad in the Calls tab to easily dial external numbers, including local and international calls. Teams integrates seamlessly with your organization's phone system, allowing you to initiate outgoing calls with just a few clicks. Enjoy the convenience of placing calls directly from the Teams interface, eliminating the need for additional phone hardware.
Receiving Incoming Calls
Managing incoming calls in Microsoft Teams is easy and efficient. Incoming calls will appear as notifications on your Teams app, allowing you to answer them with a simple click. Seamlessly handle incoming calls, prioritize conversations, and stay connected with ease using Teams.
Transferring and Holding Calls
Collaboration and teamwork are key elements of effective communication. With Teams, you can seamlessly transfer calls to colleagues or departments, ensuring that customers and clients are directed to the right person. Additionally, Teams allows you to place calls on hold, enabling you to consult with colleagues or access important information while the caller waits.
Teams Calling Plans:
Choosing the Right Option for Your Organization
When it comes to making phone calls through Microsoft Teams, there are various options available to suit the unique needs of your organization. By evaluating your organization's requirements and considering factors like budget, scalability, and feature needs, you can choose the right option that enhances communication and collaboration within your organization.
Microsoft Calling Plans
Microsoft offers Teams Calling Plans as a convenient and integrated solution for making phone calls through Teams. These plans provide a comprehensive communication package that includes domestic and international calling minutes, phone numbers, and advanced calling features. By opting for a Teams Calling Plan, you can simplify your communication infrastructure, consolidate billing, and enjoy a fully integrated calling experience within the Teams platform.
Direct Routing with SIP (Session Initiation Protocol) Trunking
For organizations with specific telephony requirements, Direct Routing with SIP Trunking offers a flexible alternative. With this option, you can leverage your existing telephony infrastructure by connecting it to Microsoft Teams. Direct Routing enables you to route your calls through a SIP trunk, connecting Teams to your preferred telecommunications provider. This allows for greater customization, control, and integration with your current phone systems.
Operator Connect
One of the calling options available for Microsoft Teams is Operator Connect, a service that simplifies communication by directly connecting your organization's phone system to Teams. With Operator Connect, you can leverage the existing capabilities of your telephony provider while enjoying the benefits of Teams integration. This means you can make and receive calls from within the familiar Teams interface, collaborate seamlessly, and access advanced calling features. Operator Connect eliminates the need for complex setups or additional infrastructure, making it a convenient choice for organizations looking to leverage their existing telephony investments while embracing the power and flexibility of Teams.
Teams Calling on Mobile Devices:
Communication on the Go
With Teams Calling on mobile devices, you can stay connected and productive no matter where you are. Whether you are using a smartphone or tablet, Teams provides a seamless calling experience with its dedicated mobile app.
Setting Up Teams Calling on Mobile
Setting up Teams Calling on your mobile device is a breeze. Simply download the Teams app from your device's app store, sign in with your Microsoft account, and verify your phone number. Once you're logged in, you will have access to all the call features and functionality of Teams right on your mobile device. Ensure you have a stable internet connection to make and receive calls seamlessly and consider enabling notifications to stay informed about incoming calls and messages.
Making and Receiving Calls from Mobile
Making and receiving calls through Teams on your mobile device is as easy as a few taps. To make a call, simply search for a contact, select their name, and choose the call option. You can also dial a phone number directly using the keypad.
When it comes to receiving calls, you will be notified of incoming calls through the app. Answering or declining a call is a simple swipe of tap away.
Future of Teams Calling:
Innovations and Roadmap
With a roadmap that focuses on user feedback and market trends, Teams Calling is set to become even more powerful and intuitive. Microsoft is continuously working to enhance the calling experience and add new features that will revolutionize how we communicate.
Advanced Calling Features and Integrations
Microsoft is dedicated to providing a comprehensive calling solution that meets the diverse needs of businesses. Expect to see features like call queues, auto attendants, and call analytics that empower organizations to optimize their communication workflows.
Integration with Intelligent Assistants and AI (Artificial Intelligence)
Microsoft is actively exploring how AI can enhance the calling experience, automate tasks, and provide valuable insights. Imagine having a virtual assistant that can schedule meetings, transcribe calls, or provide real-time language translation during a conversation.
Expansion of Global Calling Coverage
Microsoft is committed to expanding the global coverage of Teams, enabling organizations to connect with partners, clients, and colleagues worldwide. This expansion opens new opportunities for collaboration and removes barriers to effective communication, enabling organizations to stay connected across borders and time zones.
Share What You Know and Stay in Touch
If you've learned something from this blog, don't be shy about telling your friends and coworkers about it. Sign up for Fusion Connect's Tech ROUNDUP newsletter if you want to learn about the latest tech news and trends.
References:

First things to know about calls in Microsoft Teams | Microsoft Support

You can now make calls through Microsoft Teams | Tech Radar, By Anthony Spadafora published August 05, 2020


Microsoft Teams
Calling Services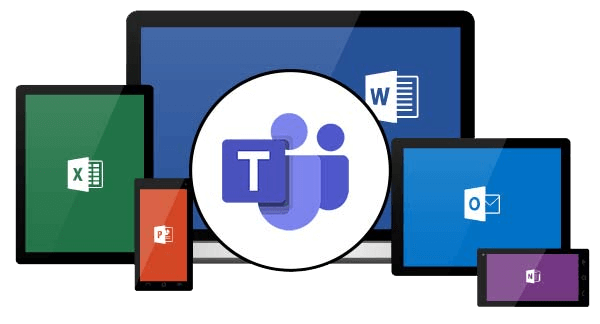 Make calls to mobile devices and landlines through Microsoft Teams with Operator Connect.

Expert insights, exclusive content, and the latest updates on Microsoft products and services - direct to your inbox. Subscribe to Tech ROUNDUP!
Is Your Internet Speed Performing As Promised?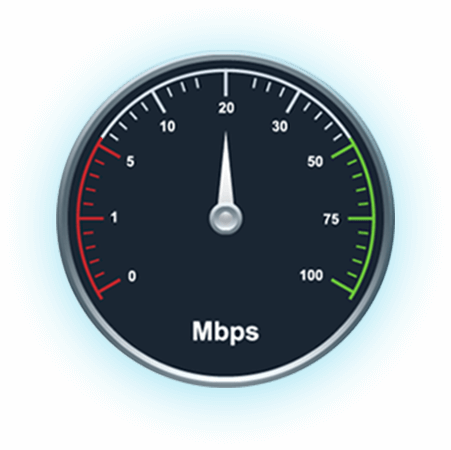 Measure your internet speed and get insight on jitter and latency.